Wood Festival Samba Band and Tents by Sam Parr.
Sunday at Wood Festival began with a stint of harmony singing led by Katy, capsule the talented teacher of the Bennett family. It's rare that I get to sing these days what with so much else going on in my life, price so I relished the opportunity to exercise my lungs with lots of (mainly) like-minded women.

All photography by Amelia Gregory.
A noisy samba parade was the culmination of the morning's activities, travelling the length of the site to entertain campers. At many points Wood Festival felt more like a family camp than a festival, which was no bad thing as it ensured that there was a real sense of friendliness which can often be missing at other festivals, and it felt like a safe place to leave children roaming wild in packs.
Polly and the Billets Doux kicked off proceedings on the Wood Stage with their double bass heavy blend of jazz, gospel, country and folk. I particularly loved their painted double bass, which was passed around the band.

To Be A Fighter by Polly and the Billets Doux.

Two Fingers of Firewater took the tented Tree Stage during the lazy post lunch hour for keyboard soaked country folk.

During the afternoon my merry group of adults decided to join the kids in some lino printing: at Wood all ages muck in together which is something that happens rarely in our modern society. It was really wonderful to have the space and time to indulge in a bit of creativity.

Katy Rose and the Cavalry Parade is the newest venture for Katy B, who has renamed herself in the wake of the latest grime artist to crossover into the mainstream.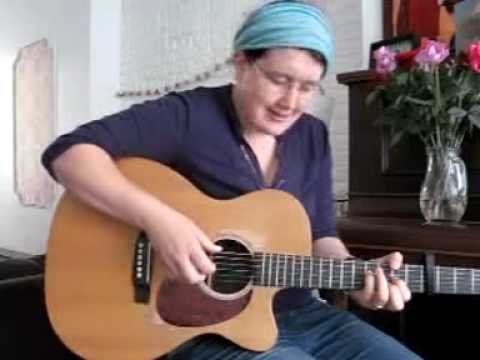 She had warned her morning singing group that we might be asked to join her on the stage for the final number but I was off visiting the compost loo and missed the callout. Woops! Katy Rose is a super singer and songwriter who you can hear on this old youtube recording since I currently refuse to link to myspace (they won't let you hear anything unless you log in)

Kettle Making by Lorna Scobie. Lots of green workshops for the kids (and adults) to attend.

Sun Powered Kettle by Lorna Scobie.
Canadian rockers Zeus took to the Wood Stage during the mid afternoon lull, which meant that a large part of their audience consisted of excitable children wielding hand made fake fur snakes at the foot of the stage. I'm not really sure what they thought of it all (the band, or the kids).

Wood Festival by Rebecca Strickson.
Zeus are on the very good Arts and Crafts label. Love this video: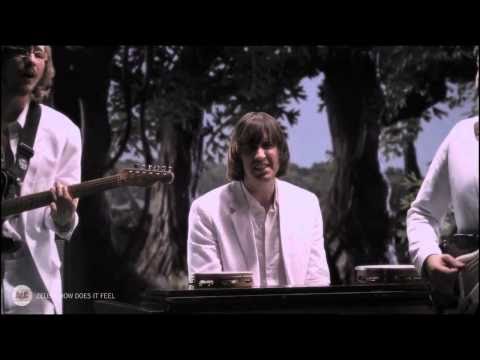 Treetop Flyers by Fi Blog.
Treetop Flyers were a great evening time discovery: more tight boy harmonies in a bluesy country stylee. They won the 2011 Glastonbury Emerging Talent so expect to see a lot more of these boys. Super.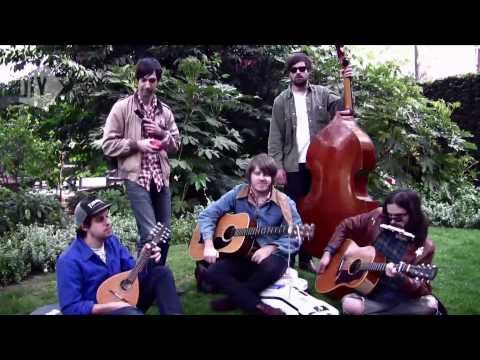 Eliza Carthy Band Wood Festival 2011 by Michalis Christodoulou.
Last up we caught folkstrel Eliza Carthy, who was predictably quite fantastic live – switching between fiddle, guitar and voice with perfect ease and chattering away about her dad's 70th birthday celebrations. Eliza's new album Neptune came out in May and it's a rollicking narrative ride through her life.
I was very sad to miss Robin and Joe Bennet's band Dreaming Spires, who closed the festival as we sped back to London. By all accounts it was a perfect way to round off what was one of the most relaxing and enjoyable festivals I've been to in some time. After all, there aren't many festivals where the people who run it get up on stage to remind everyone to put on suncream. Wood Festival was invented for and is undoubtedly best suited to families, but I for one hope to return, with or without children.
Don't forget to read my reviews of Friday and Saturday at Wood Festival too. Read also this review by Matt Hanley of Green Wedge.
Categories ,art, ,Arts and Crafts, ,children, ,country, ,Dreaming Spires, ,eliza carthy, ,Fi Blog, ,folk, ,gospel, ,Green Wedge, ,jazz, ,Joe Bennett, ,Katy Rose, ,Katy Rose and the Cavalry Parade, ,Lino Cutting, ,Lorna Scobie, ,Matt Hanley, ,Michalis Christodoulou, ,Neptune, ,Polly and the Billets Doux, ,Rebecca Strickson, ,review, ,Robin Bennett, ,Sam Parr, ,Singing, ,Solar Cooking, ,Sun Powered Kettle, ,Sunday, ,Treetop Flyers, ,Two Fingers of Firewater, ,Wood Festival, ,Zeus

Similar Posts: