Tamara Schlesinger by Daria H.
Tamara Schlesinger is the talented lead singer and main brains behind the foot stomping folk sounds of 6 Day Riot, a band I have listened to countless times on record and loved many times over live – they even played a storming set at the launch of Amelia's Compendium of Fashion Illustration in 2011. Over the past year, with a little help from Creative Scotland, she's put together her first solo album, The Procession. In this her honeyed vocals are looped to magnificent effect over the simplest of instrumentals. It's a step away from the unabashed raucousness of her band, with melancholic lyrics such as those in the beautiful No Coming Back, So Long and Again (previewed on soundcloud below) inspired by a reflective period in her life. The Procession works best when taken together as a whole, each song subtly altering in mood as the listener is led on a meditative journey by the woven layers of Tamara Schlesinger's beautiful voice. I caught up with the singer to find out about the changes in her life.

Tamara Schlesinger by Laura Hickman.
The Procession, your first solo album, came out this week. What has the reception been like so far?
So far the reception has been great. The album was quite an experimental project for me, moving away from the 6 Day Riot sound and working with a capella vocals and I really enjoyed the challenge. I've had some lovely reviews already and a few spins on 6 music, XFM and Amazing Radio. Also Amazing Radio have made the album Album of the Month so I'm pretty happy so far.
The album was made in Glasgow with help from Creative Scotland – how did that process work and how did being at home forge the process?
I wrote the album over the course of a year and discovered that I could apply for funding from Creative Scotland. As I run my own label and have always self-released my music I thought it was a great opportunity. I was so delighted when I received the funding, it allowed me to spend longer in the studio than I normally get the chance to. It also allowed me to work with new musicians (all of whom are Scottish) and to work in a different manner. I went into the studio with ideas, but really they came to life once I was in there, and that was a very different process for me. Normally I would have rehearsed the tracks with the band and arranged all the parts before recording due to budget limitations. Being home was also great, it was fantastic to be in Glasgow, the mood is very different to London and it definitely affected the way the recording went in a positive way.
No Coming


Tamara Schlesinger by Emma Presland.
It's much more mellow than the work 6 Day Riot is known for – was this deliberate and if so why?
Yes, I didn't want to do a solo project that sounded like 6 Day Riot, I didn't see the point in that. If I was going to do something on my own it really needed to sound different to the band. I was in a more melancholy place at the time of writing as well so that is definitely reflective in the mood to the record. I felt like doing an album that flowed together as a whole and I think I managed to achieve that.

Tamara Schlesinger by Angela Lamb.
What inspired the new direction and lyrics?
I was in the process of packing up my home and moving when a lot of the album was written, along with having some potentially life changing things to deal with –  so I was in a very reflective mood. I was thinking a lot about what your home really means, whether it holds your memories or whether you can pick everything up and start a new. I was also waiting for some test results that could have meant a big change in my life – so the lyrics ended up being more personal to me than usual. I had also been co-writing with Deadly Avenger, we co-wrote the trailer music for 127 Hours (a survival drama film), and the tracks were all cinematic dance in style. So I think when I began writing my own music it ended up bit more cinematic than usual.
So Long

Tamara Schlesinger by Sandra Contreras.
You're expecting a baby soon: how is this affecting your plans to tour and what are your hopes and dreams for your little one?
Well, it is already affecting me as I am much more tired than usual! so I will probably be touring the album again at the start of next year when I release more singles. I just want a healthy, happy baby, but hopefully one that enjoys coming to lots of gigs and festivals and doesn't get too bored hearing my songs and voice over and over again.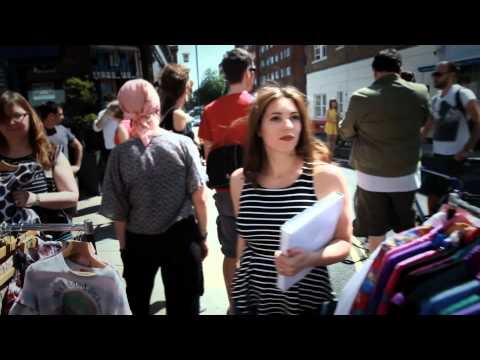 Lead single Again
The Procession by Tamara Schlesinger was released on Tantrum Records on the 6th of August 2012. If you are based in Scotland you can catch Tamara performing at Stereo Cafe Bar in Glasgow on August 15th – a series of dates will be confirmed soon so catch her live if you can: it's a wonderful experience (read my review of a 6 Day Riot concert here). Hear 6 Day Riot play live at the launch party of Amelia's Compendium of Fashion Illustration in the video below.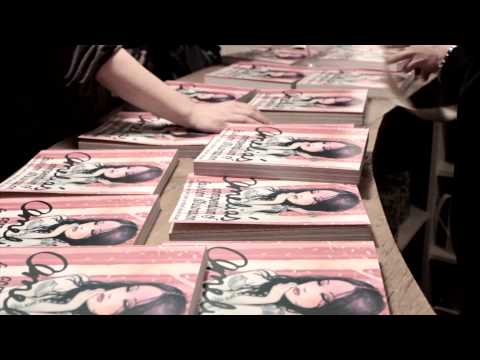 Categories ,127 Hours, ,6 Day Riot, ,6 Music, ,A capella, ,Again, ,album, ,Album of the Month, ,Amazing Radio, ,Angela Lamb, ,Creative Scotland, ,Daria H, ,Daria Hlazatova, ,Deadly Avenger, ,Emma Presland, ,folk, ,glasgow, ,interview, ,Laura Hickman, ,Looped, ,Meditative, ,No Coming, ,review, ,Sandra Contreras, ,Scottish, ,So Long, ,Stereo Cafe Bar, ,Tantrum Records, ,The Procession, ,XFM

Similar Posts: