Taking the stage at a pretty busy Windmill was the hotly tipped Jennifer Evans. Although largely an unknown quantity in the UK, she's been picking up a fair bit of good press back home in Ireland for a while, and with the release of her debut LP, Works From The Dip And Foul, last year she's already drawn comparisons with Anna Calvi and St. Vincent. So no pressure, then!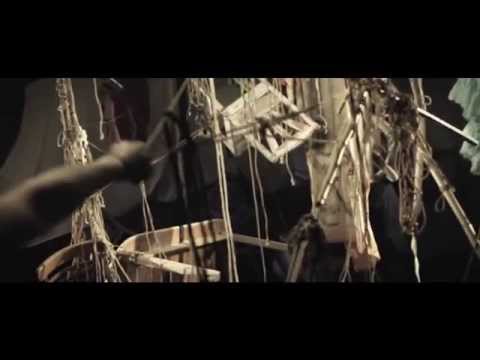 A diminutive figure with a big voice, and backed by Shane Holly on drums and Sean Maynard Smith on bass, Evans took us through some choice cuts from her album. With a sound that combines elements of blues and jazz, she doesn't play your average four to the floor – if anything, it reminded me at times of a less urban take on Frank, Amy Winehouse's debut, and early Noisettes (Evans' vocal style and mannerisms, such as on the song Uncomfortable Word, are similar to those of Shingai Shoniwa). She's a sparky performer, rarely staying still for a moment and the music, too, dips and dives, catching you off-guard with sudden tempo changes.
Even when there was a slight hitch in the set, when Evans couldn't find the capo for her guitar, the band styled it out with an extended jam, and effortlessly slotted back into place when she was ready to go. There was also a radically reworked version of Massive Attack's Unfinished Sympathy – I only realised what it was right at the end, when Evans told us, even though I should have clocked it from the lyrics (a black mark for yours truly, there).
There's another small London gig coming up, and you can't help feeling, on the strength of tonight, that with a bit more exposure Jennifer Evans could really live up to those comparisons and become as recognised a name in the UK as she is back home.
Categories ,amy winehouse, ,Anna Calvi, ,ireland, ,Irish, ,Jennifer Evans, ,Massive Attack, ,Noisettes, ,review, ,Sean Maynard Smith, ,Shane Holly, ,Shingai Shoniwa, ,St Vincent, ,Windmill

Similar Posts: