The Traveller by Gemma Cotterell. This illustration was inspired by the concept of a A Fairer Sea, title of Co-Pilgrim's album. The octopus is taming the sea with his melodic folk music.
Co-pilgrim is the new project from Mike Gale, who has enlisted various friends to join him on A Fairer Sea. The album opens with a rollicking beat before the more melancholic Trapeze takes over: songs are inspired by the difficulties of a trans-atlantic relationship, combining often sad lyrics with beautiful tunes and harmonies. Third in the beautiful title track A Fairer Sea makes copious use of slide guitar to create a gentle slice of Americana that belies the lovelorn words. Other highlights include the combination of upbeat chorus and lonely lyrics on I'm Going to the Country, and the final tune, No Guiding LIght, a spiritual questioning in times of woe. Mike Gale has successfully woven together different musical genres and personal experience to create a gorgeous album that deserves a wide audience.

Co-Pilgrim by Lucy Kirk.
Why Co-pilgrim? 
My mum actually came up with the name, I just liked the sound of it. I didn't want the project to be called Mike Gale. Co-pilgrim felt like a good name for a band that isn't strictly a band in the traditional sense in that we don't really have a fixed line up, people can come and go as they wish.

I believe this is the most recent of many projects for all your members, what has been your musical trajectory so far and how did you end up here?
Everyone in the current line up apart from Claire ( vocals ) has known and worked with each other for at least 10 years or so. Myself, Andy ( bass ) and Tom ( drums ) were all in a band called Black Nielson. We were lucky enough to get picked up by Joe ( Slide, vocals, keys ) and his brother Robin's label Truck records about 13 years ago and released some albums through them. I've worked on and off with both brothers since. After Black Nielson split I travelled around for a while and worked on Co-pilgrim songs with the people I met but when it came time to make A Fairer Sea I wanted to work with the people that I felt most comfortable with and had the biggest musical connection to, I was lucky enough that Joe, Tom and Andy wanted to do it. We're also really lucky to have Claire, who is Joe's wife, on board because her beautiful vocal harmony is exactly what we've been missing.

Co-pilgrim's 'Surreal fantasy land' by Carley Chiu.
You are a fan of both Smog and the Beach Boys – how do these two influences manifest in your music?
I think that they both make music designed to get right into your soul. I know some people may consider Bill Callahan's music to be a bit miserable and The Beach Boys to be happy and full of sunshine but I think the opposite is often the case. Bill Callahan's lyrics are more often than not really funny where as a lot of Beach Boys songs are heartbreaking, especially the later stuff when Brian was losing his way. I guess the thing that I take from them both the most, apart from the harmonies is the idea that just because the feel of a song is happy or sad it doesn't mean the lyrics need be the same, I really like that trick.

Co-Pilgrim by Carina Martina. Co-Pilgrim's album A Fairer Sea inspired my illustration with its aquatic references and dreamy melodies. 
Would it be fair to say that Co-pilgrim is a combination of folk and country, with a strong American influence? Why do you think British bands have taken Americana to heart in recent years? 
Yeah I suppose that's fair, though the first bands that I really fell in love with were Stiff Little Fingers and The Jam, I still love them and they'll always have an influence on me and my songs. I'm not sure It's only been recently that British bands have been influenced by Americana, I think It's been an influence for a while, maybe a few breakthrough artists have made it seem like a recent thing? To be honest I'm not really even sure what qualifies a band to be called Americana, it's quite a broad genre.

A good melody is clearly very important to you, how do you write your tunes? 
Thanks, yep, the melody is definitely the most important part of any song for me, then the harmonies. My songwriting style is quite simple I guess. I just sit with my guitar for a while until I find a few chords I like and then try to mumble a melody over the top. I don't always write a full song in one go, often I'll have a bunch of little sections that will all end up in different songs. Lyrics always come second to the melody for me, though I really am trying to work harder on my words.

Is there a theme to the new album, and if so what is it?
Yeah, the main recurring theme of the album is a long distance relationship I was involved in a while ago with a woman from New York and the struggles we faced in trying to make it work. I moved over there to be with her but ultimately we couldn't keep it going. It was nobody's fault and she's still a dear friend.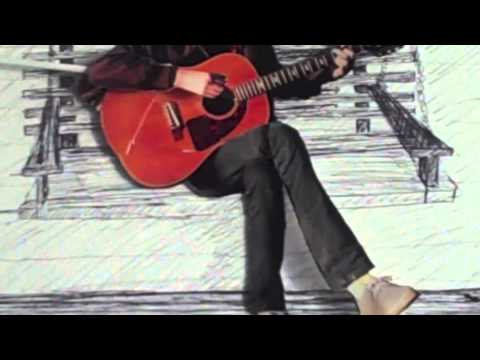 What is title track Fairer Sea about, and what was the idea behind the accompanying video? Who made it?
A Fairer Sea is again about that same relationship. It's just about how with a bit more luck then maybe we could have made it. The sea is the distance we always had to fight against. Claire from the band and our friend Suzy made the video, it came out brilliantly and fits the theme of the song perfectly.

What can we expect next from Co-Pilgrim?
We are going to release a couple more singles from A Fairer Sea over the next few months. During that time we'll also be starting to record the next album, I'm really excited about the new songs. We've got some festival appearances booked over the summer including my favourite little festival, Wood Festival. We'll see you there!
A Fairer Sea by Co-pilgrim is out now on Battle Worldwide Recordings.
Categories ,A Fairer Sea, ,americana, ,Battle Worldwide Recordings, ,beach boys, ,Bill Callahan, ,Black Nielson, ,Carina Martina, ,Carley Chiu, ,Co-pilgrim, ,Gemma Cotterell, ,interview, ,Lucy Kirk, ,Mike Gale, ,new york, ,review, ,Stiff Little Fingers, ,The Jam, ,Truck records, ,Wood Festival

Similar Posts: