Three Cheers for the Undertaker is the new album from The Lost Cavalry, the band founded by ex Fanfarlo guitarist Mark West four years ago. It opens with the mournful strains of Secret Steps, before crashing drums bang into Snow City Radio. Melodies are key in this atmospheric twelve track record, with lyrics gleaned from unusual sources in a bid to steer clear of generic love songs. The elegiac sounds of a brass section create a full sound that is beautifully harmonised with female voices in recent single Stars are Ripe, a stand out track that is the current single. The Elephant of Castlebar Hill shows off Mark as lead singer, who has a pretty voice that reminds me of the lilting King Creosote at his best. Only Forward takes a minimalist approach, with gentle male voices murmuring behind the gently building instrumentation that characterises most songs on Three Cheers for the Undertaker. The slow tale of Kings of Kings gradually builds to a lush denouement before the album comes to a close with the thoughtful Last Stand and Mono. I've listened to this album many times over the past few weeks and it has seeped gently under my skin: recommended for those who like bands such as Fanfarlo, 6 Day Riot and Beirut.

The Elephant of Castlebar Hill by Carley Chiu.
Why did you leave Fanfarlo, and what parts of that band can we expect to find in The Lost Cavalry?
That seems a long while ago now! It was after we'd recorded the first album 'Reservoir' over in Connecticut with Peter Katis. It was just a case of what people call 'musical differences', we wanted to do different things with the songs. I certainly learned a lot from Simon and from recording with Peter, about putting a song together, being brave with edits and tricks for production and recording. I also actually changed the way I sing quite considerably after feedback from the guys, which has certainly made a big difference to the way The Lost Cavalry sounds.
How did you all the members of The Lost Cavalry come together?
When I decided to form the band I had a few people in mind – Nick and I had always had a good songwriting partnership ever since a band we were both in at University and I'd also played in bands with Oliver and Jonny before (Xup and with Simon Love). Toby was a good friend and I knew he'd be great to work with, and Derek actually joined the band after we were introduced to each other by a mutual friend to write the soundtrack for indie film 'Booked Out' together.  We learned a lot through writing and recording that score, and I learned a lot from Derek, so afterwards it seemed natural to ask him to join the Cavalry.

You have said that each song is a story – where do you find the subject matter for these vignettes?
On this album that does seem to be the way things have turned out, with the exception of a few songs like 'Mono'. I think I just wanted to write about something other than love, and often reading an article online, looking out of a plane or train window or overhearing a conversation would spark off some idea of a little story in my head. I do tend to write quite often while on the train – something about being out of London, whizzing along and seeing lots of different things from the window seems to make things happen.

The Lost Calvary by Christine Fleming.
What have you been up to since your formation in 2009?
Well, quite a lot! We've of course written and recorded all the songs on our album, and we've released two EPs and a split 7″ vinyl single with Keston Cobblers' Club. We've played a load of gigs and at some festivals (which is something we'd like to do a lot more of next year), Derek and I recorded the Booked Out film score and we already have a bunch of new tracks we're excited about for album number two. We've certainly taken our time releasing the album, four years is pretty slow progress, but we're in no hurry and we've enjoyed taking our time and getting the songs just right.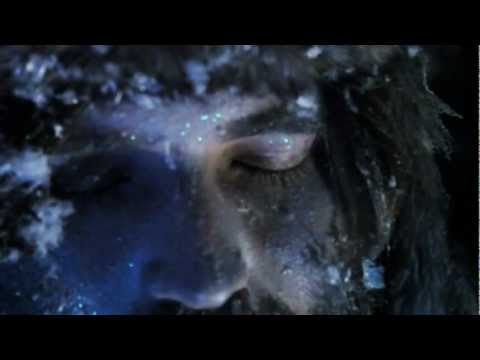 Snow City Radio
You have done numerous collaborations, what have your favourite ones been?
I'm proud of our 7″ with Keston Cobblers' Club… and it's been great to play with them at some gigs and some live videos. The 7″ launch show was especially fun with both our bands playing totally unplugged and joining in on each others songs. And singing with Sophie Jamieson at our album launch show last month was a lot of fun, she has such an amazing voice. We're hoping to collaborate with Patch And The Giant soon too – we've written the start of a song but need to find the time to get it finished and recorded – our bands have been pretty close this year with Derek playing cello with them a few times and Angie from their band playing trumpet with us.

What prompted the name of your new album, Three Cheers for the Undertaker?
I could come up with some sort of elaborate lie about the album name, but actually our original drummer Dave suggested it – it's the name of an old song by Leslie Sarony which was actually a b-side, which Dave said he'd always thought would be a good album name. It's a bit moody but also quite silly, which we liked. "Three cheers for the undertaker, he never makes a fuss, for he's a jolly good fellow, and so say all of us".

The Last Cavalry by Lynne Datson.
Who designed the wonderful album cover, and why the shell?
All the artwork on our album and EPs is by Toby who plays guitar in the band. We wanted an image for the album that was striking at a glance but was also detailed when you looked closely. He came up with the nautilus partly because of the numerous songs about the sea we have on the album, partly because of the pleasing shape, but also I'd like to think it's to do with the name of the submarine that was visualised by Jules Verne.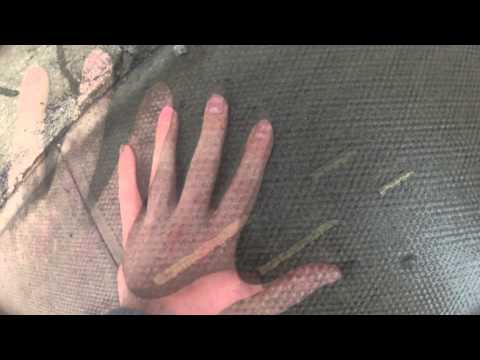 Stars are Ripe
What next?
We'll see really! We're looking forward to starting to record some new songs we've been working on… we feel like we've found our feet with Three Cheers For The Undertaker and we're all now pretty fired up and excited about where we can take the band next. We should probably put some effort in to arranging some more gigs and festivals for next year, and we have some video and collaboration projects planned too. Derek and I may do another film score, and Nick and I have an album of more mellow instrumental music we've been sitting on for a while which we might finish off and put out as a free download album. So yeah, it's been a lot of work to get Three Cheers For The Undertaker released, but it's definitely just the start.
Three Cheers For The Undertaker by The Lost Cavalry is out now.
Categories ,6 Day Riot, ,album, ,beirut, ,Booked Out, ,Carley Chiu, ,Christine Fleming, ,fanfarlo, ,interview, ,Jules Verne, ,Keston Cobblers' Club, ,King Creosote, ,Lynne Datson, ,Mark West, ,Patch And The Giant, ,Reservoir, ,review, ,Simon Love, ,Sophie Jamieson, ,The Lost Cavalry, ,Three Cheers For The Undertaker, ,Xup

Similar Posts: