Nicola Roberts by Marta Spendowska.
Nicola Roberts has been slowing creeping into my consciousness… first there was the reinvention as a fashionista as we started to spot her sitting on the front row at London Fashion Week.

Then there have been the two singles which steadfastly refuse to tread the usual girl band solo rubbish. Beat of My Drum features Nicola jumping around to a cracked up bass line courtesy of Diplo and Dimitri Tikovoi. With lyrics clearly inspired by her first ugly duckling days as the youngest member of Girls Aloud, seek it is resolutely individual.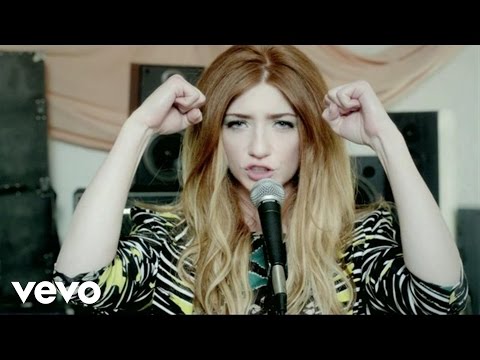 Then came the genius pop tune that is Lucky Day, website like this produced by Canadian electropop group Dragonette and shot by indie director Stephen Agnes in New York with Nicola wearing just one outfit, information pills a ridiculously short floral tent dress.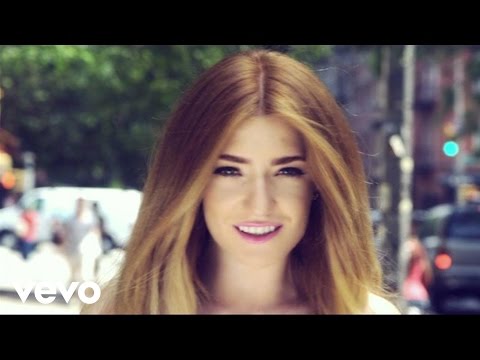 Now for the album: Yo Yo gleans its big retro sound from many an 80s pop anthem. Cinderella's Eyes is a more obviously pop record, though it benefits from some particularly high episodes where Nicola sounds the spit of Kate Bush (no really). Porcelain Heart is another big and potentially commercial dance number.

Nicola Roberts by Lizzie Mary Cullen.
Then comes her collaboration with the magnificent Metronomy; I benefits from a typically off kilter arrangement which begins with ethnic sounding plinky plonks that slowly creep to life. The track never shies away from Nicola's occasionally shrill falsetto, instead toying languidly with it before fading out.

Everybody's Got To Learn Sometime, originally by The Korgis, is the only cover on an album that is otherwise entirely penned by Nicola herself. She manages to give the 80s track a suitably modern electro twist and it is on this that her voice sounds at its best. Say it Out Loud is another floor filler with a driving beat that builds to a nice crescendo before dying away in a Euro stylee. Gladiator sticks with the same sort of dance vibe, but with the addition of some quite bonkers lyrics.

Nicola Roberts by Dana Bocai.
The Metronomy glitches are back with Fish Out Of Water, another song that harks back to Nicola's less confident days. Take a Bite is a truly great tune, a real fighting anthem: check these lyrics. 'Get your teeth round this open wide, Eyes bigger than your belly tonight, If you think you're hard take a bite' and 'Just because you're twice the size of me, Doesn't mean I'm scared of World War III, Sit back and grab a cup of tea, I'm gonna kick your arse now in 3D' As she states, 'Everybody's got a limit alright' and it looks like this deceptively frail looking woman reached hers some time ago.

The album ends on a the most downbeat song. Sticks & Stones covers Nicola's hardest times as the most derided member of the band. 'How funny that I was too young for so many things, Yet you thought I'd cope with being told I'm ugly.'

Nicola Roberts by David White.
I've always loved clever pop music and Cinderella's Eyes most definitely fits the bill – it's a great slice of off kilter ballsiness from the most singular and talented member of Girls Aloud.

It has been quite something to watch Nicola Roberts' transformation since Girls Aloud won Popstars: The Rivals nearly ten years ago. Looking back at the young girl who hid behind a thick smothering of fake tan, who could have predicted this outcome? Certainly not I… life really is full of surprises.
Cinderella's Eyes is out now on Polydor. You can hear the whole album streamed here. But before you go, check out this brilliant b-side for Beat of My Drum.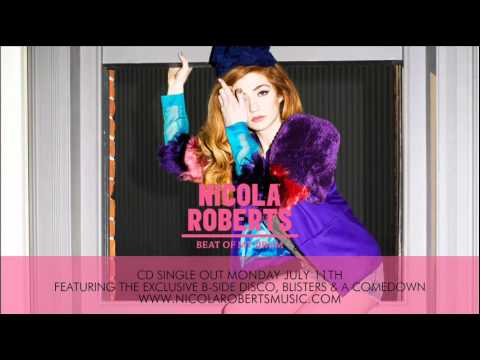 Disco, Blisters & A Comedown.
Categories ,80s, ,Beat of My Drum, ,Cinderella's Eyes, ,Dana Bocai, ,David White, ,Dimitri Tikovoi, ,Diplo, ,Dragonette, ,electropop, ,Everybody's Got To Learn Sometime, ,girls aloud, ,Kate Bush, ,Lizzie Mary Cullen, ,London Fashion Week, ,Lucky Day, ,Marta Spendowska, ,metronomy, ,Nicola Roberts, ,Polydor, ,Popstars: The Rivals, ,Sound of the Underground, ,Stephen Agnes, ,The Korgis

Similar Posts: