Phildel by Laura Hickman.
Singer songwriter Phildel celebrates the imminent launch of her debut album The Disappearance of a Girl with the launch of a special remix of her song Union Stone, created to accompany a video collaboration with ethical fashion designer Henrietta Ludgate (read more about her here), artist Sam Birch and choreographer Rachel Riveros. The film reinterprets the aeons old ritual of the Maypole dance, and will be performed live on 15th May during a gig at Bush Hall in west London. Watch it here:
I asked Phildel a few questions:
How do you create your music?
It involves quite a process – as I write the songs, compose the arrangements and map out the production before we go into the studio to record everything, each of those steps takes a while. I don't try to write a song unless I feel overwhelmed by a strong kind of emotion, but when I am – I sit down at the piano, play the first note – and the melody just unfolds in my mind, I 'hear' what should come next…it's organic and feels quite cathartic. Then the lyrics come to me in fragments – I don't consciously try to think up lyric topics – I just let my subconscious or deeper 'dreaming mind' communicate. Often, the lyrics make no sense to me at first…but once a few months have gone by, I look back at the same lyrics and they make total sense in relation to what I was going through at the time. Whereas in the beginning I'd look at the lyric fragments and just think…"Really!? This makes so little sense to me!" Now I just trust it. I think that's the amazing thing about psychology – we often don't see our own patterns in the eye of the storm…but our dreaming minds, our imaginations – what some would call the subconscious – tends to be more aware and lets us know, through our dreams – how we're feeling (resulting in things like stress dreams etc). But it's not until we look back on it all through time that we have more conscious awareness.

Once the song is written, I can start really imagining the kind of space, the colour, the world that the song exists in. And I begin to hear the spaces around the melody which I can fill with sounds that to me, represent key things about that song world. So for example, in The Disappearance of the Girl – the choirs towards the end represent ethereal water spirits. Choirs tend to represent loving ethereal spirits to me apart from in The Wolf and Storm Song where they represent the 'chorus' in a more Greek mythology kind of way…I don't really pay much attention to genre – I'm more interested in finding the right sounds to paint the picture of the album world. Really, my main priority is to use sounds and instrumentation that serve the 'spirit' of each song.

As we have a world full of possibilities – the process of selecting the best sounds for the job, then bringing them together and making them work together is a long one. Because some of these sounds are not conventionally used together and getting their frequencies to sit well in a mix, presents another range of challenges. It's not like working with a conventional arrangement using say, a bass, a guitar and a drum-kit – where the way those sounds sit together in terms of frequencies is reasonably well mapped out. There are all kinds of different obstacles in achieving a great sound with an unconventional arrangement. So there's a lot involved in the process on both creative and technical levels. 

May rituals by Briony Jose.
Your debut album contains songs of resistance and escape, what inspired these themes?
From the age of 8 until 17 I lived in a house where I had no access to music. My mother re-married a religious fundamentalist, where as we had lived in a very liberal household with my father up until then – so there was a massive culture shock for me. I was forced to change my culture and identity completely. As well as the cultural change, my mother's new husband was abusive. And so the experiences I had to contend with were dark – so I became used to escaping into my own imagination from a young age. I played piano at school lunchtimes, which I loved and so was able to nurture my passion for music that way.

I suppose I always felt like I was living three different lives simultaneously – the lie of a life where I was forced to accept all these religious principles that I didn't believe in and was told to remain silent about the abuse I was experiencing and witnessing, then the hours at school where I could preserve myself and my identity, and thirdly, my own identity within the world of my imagination – which was what really saved me. In that dream-world I could do anything I liked, I could exact revenge for everything I'd been put through. Songs like The Wolf capture that element of my world. Where as songs like Beside You capture the lighter, more enchanting side. The title of the album The Disappearance of the Girl for me represents disappearing from the liberal world of my birth, into a world of silence and restriction. It also represents my disappearance from reality into the refuge of my imagination. I think disappearing is a major theme for me.

What made you decide to reinterpret the May Day rituals?
For a while now, I've wanted to explore the concept of the 'ritual' and how it manifests in communities as well as individuals lives. It's a massive part of our psychology and comes up all over the place. I asked my supporters on facebook what rituals they had as individuals and I looked through cultures at various ritual celebrations. As May was approaching, it felt like the right time to explore the Maypole dancing ritual. It's something that's appeared through history and even popular culture in cult-classic films such as The Wicker Man. On top of this, I've always felt a deep connection to the land and nature. And so, I thought it would be interesting to create a re-interpretation of the Maypole dance in collaboration with other artists.

Rachel Riveros choreographed the movements beautifully, Henrietta Ludgate adorned the dancers in her amazing collection, artist Sam Birch designed the set and Maypole and I created a bespoke arrangement of my track Union Stone to soundtrack the film. We ended up capturing many authentic details so in fact, we stayed quite true to tradition. I had a response from a Wiccan high-priestess in the US who said she was so pleased to see so much attention paid to detail, which was lovely.

What prompted the collaboration with Henrietta Ludgate?
Henrietta Ludgate is an incredibly creative and visionary fashion designer. I've worked with her for a number of things, namely her first London Fashion Week presentation for which she asked me to supply the music for the catwalk – which I performed live for the runway. Her catwalk theme was an indoor installation of an enchanted forest. Her designs are beautifully structured – I really feel there's a sense of the iconic about them – but they maintain a playful edge so have this really extraordinary balance. So, I felt like her collection would be perfect for the project as it would add a sense of iconic, sculptured form to the dancers whilst looking very fresh and playful. I asked her if she'd like to be involved and she and artist Sam Birch (who designed the set and Maypole), were both really excited about it. The Maypole was actually created by Sam Birch entirely out of 'found' items – and he crafted it to replicate a Birch tree which is what is traditionally used as the Maypole.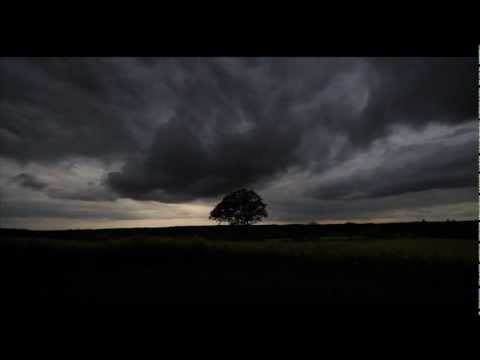 Storm Song
What were the logistics of filming and when did you find such fine weather?
It's actually a little cosmic. Because we all had Friday 3rd May down in our diaries for the filming…but it was overcast and rainy every single day of the week except for Wednesday 1st May –  traditionally the day to dance around the Maypole. And it was a truly glorious day, the sky was blue the entire time and loads of people came up to us to say how lovely it was to see the Maypole up on May 1st and on such a perfect day. With the glory of the weather, the date and performing the dance, everything felt so right, we were overjoyed with how well it all turned out.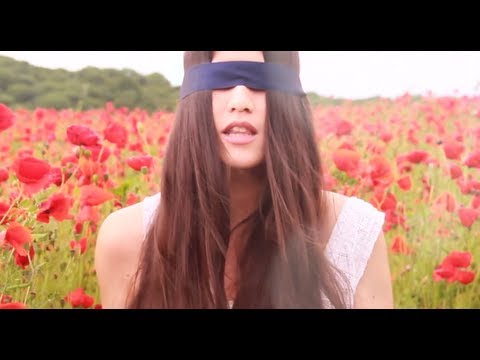 Beside You
What next for Phildel?
We're about to perform the Maypole dance live for my show at Bush Hall on Weds 15th May – so we'll be erecting the 15 foot Maypole in the venue. After that, I'll be performing live in Manchester and Bristol as part of Dot-to-Dot Festival followed by a performance at How The Light Gets In Festival of art, music and philosophy at Hay-on-ohe-Wye. Then I'll be off to the USA in July for a collaboration with a great artist called Sleepthief amongst a few USA live dates. I'm also really looking forward to performing at Vancouver Folk Festival and Secret Garden Party both in July, before a show at Edinburgh Fringe Festival in August.

Randomly, my album track Holes In Your Coffin is on the Hollyoaks trailer on tv at the moment and a few radio stations will be giving it a spin over the next few weeks, so listen out for that one – I'm actually currently creating the music video for Holes In Your Coffin which will be a compilation of footage submissions from my supporters, who are helping me create the video, some outstanding submissions from those as young as 10 and 11 – so I can't wait to make the video public.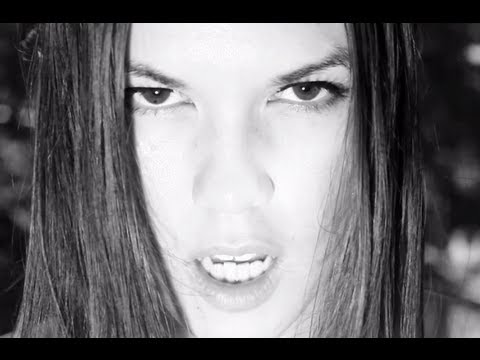 The Wolf
The Disappearance of a Girl is released on 3rd June, featuring twelve magical songs of resistance and escape, inspired by a period during Phildel's childhood when music of all kinds was forbidden in an oppressive household.
Categories ,Briony Jose, ,Bush Hall, ,dance, ,Dot-to-Dot Festival, ,edinburgh fringe festival, ,Henrietta Ludgate, ,Holes In Your Coffin, ,Hollyoaks, ,How The Light Gets In Festival, ,Laura Hickman, ,London Fashion Week, ,Maypole, ,Phildel, ,Rachel Riveros, ,Sam Birch, ,Secret Garden Party, ,Sleepthief, ,The Disappearance of a Girl, ,Union Stone, ,Vancouver Folk Festival, ,video, ,Wiccan

Similar Posts: