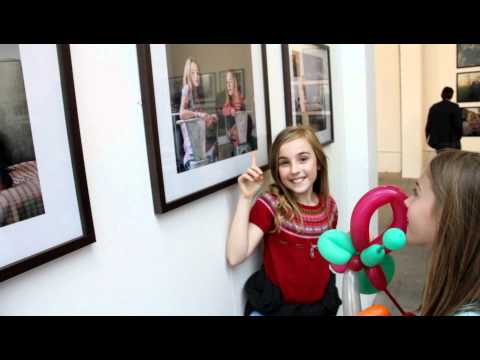 Raphaelle Gosden used children as her subjects and I also found this cute video of her subjects meeting their portrait for you to enjoy.

Emma Hayes placed items belonging to her naked subjects on the walls to create decorative tableaux.

Samale Ahmed's Les femmes dans Islam portrayed women in a 'non-traditional and feminist way' although she claims not to be making any social observations about the way women live in Islamic countries.

Urte Marija Januseviciute studied Jungian ideas of unconsciousness and put together eight common complexes using props and costumes to create a surreal character for each one. I really liked these theatrical images with an 80s flavour; they may not have been intended for fashion editorial but they would certainly work well in that setting.
I apologise for the quality of images on this blog post: but if any of these young photographers had websites to showcase their work then I'd be able to show you better ones. Sigh.
Categories ,2012, ,Emma Hayes, ,feminism, ,Free Range, ,Islam, ,Jungian, ,Les femmes dans Islam, ,MIddlesex Univerisity, ,photography, ,Raphaelle Gosden, ,review, ,Samale Ahmed, ,Twins, ,Urte Marija Januseviciute

Similar Posts: