I was absolutely blown away by the quality of work on display from Middlesex University illustration students this year: many students had worked in 3D and their stands included decorated objects – a far better and more engaging way to showcase their illustrations than simply plonking some drawings on the wall. Many students stuck to a simple (almost) monochrome palette, whilst others utilised a blaze of colour:

Ben Hendy's curious circus characters were splatted across an arcade pinball machine and painted with appealing energy on a rich red background. (see also the opening illustration).

Amy Johnson combined papercutting skills with silhouetted shapes and delicate brushwork in her fairy tale themed imagery.

Evagelia Segkou explored circus burlesque, as did Rae Henry.

Emma Simpson explored the darker side of children's stories with huddled, drowning and mournful figures against painterly minimalist landscapes.

Illustrator Fay Brown has a similar style of painting faces but prefers her figures on sparser pencil backgrounds. I liked her multi-dimensional narrative tableaux.

Fredrik Eden's sideshow featured strange and wonderful implements.

I was captivated by Dionne Kitching's beautiful fairytale landscapes of wolves, woods, and strange hybrid animals.

A miniature theatre and insect specimens by Abby Jones.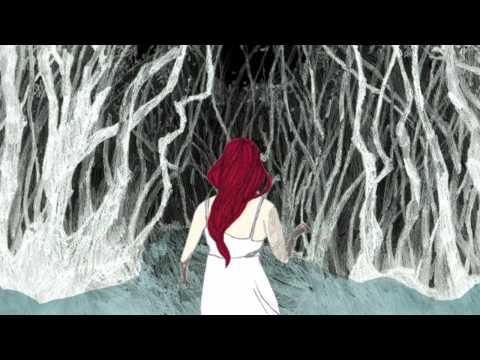 Glorious colour combinations by Eileen Kai Hing Kwan, who explored depression and anxiety for her final project.

Hannah King's scratchy decorated screen made me think of Edvard Munch's The Scream and paintings by Hieronymus Bosch.

Tom Cert's stand featured these fun neon pastel creations.

Dancing burlesque cows in tutus and oversized cherubs by Maj Abrahamsson.

Fern Newton very cleverly created artwork to be viewed through 3D specs.

A detailed view of London by Saki Watanabe.

I was mesmerised by the expressive faces of Lefki Savvidou's simple line portraits.

Abigail Moulder took papercut artwork to the next level with her intricate set pieces. They reminded me of former Middlesex student Emma Block's work, but with animated animals rather than delicate dining ladies

Jean-Phillipe Calver created these bright risograph prints.

Helen Walter's old-fashioned style suits our over-digitised age perfectly. She had also created a clever peephole vignette.
With this kind of talent on show I am very excited to be starting my position as a Senior Lecturer in the Creative Industries at Middlesex University later this year. Read my review of the 2011 Middlesex University illustration show here.
Categories ,2012, ,3D, ,Abby Jones, ,Abigail Moulder, ,Amy Johnson, ,Ben Hendy, ,Creative Industries, ,Dionne Kitching, ,Eileen Kai Hing Kwan, ,Emma Block, ,Emma Simpson, ,Evagelia Segkou, ,Fay Brown, ,Fredrik Eden, ,Free Range, ,Hannah King, ,Helen Walter, ,illustration, ,Jean-Phillipe Calver, ,Lefki Savvidou, ,Maj Abrahamsson, ,MIddlesex Univerisity, ,Papercut, ,Rae Henry, ,review, ,Saki Watanabe, ,Senior Lecturer, ,Tom Cert

Similar Posts: