Pascal Pinon by Bex Bourne.
Following hot on the heels of Scandinavian sibling act First Aid Kit, comes the new album from Pascal Pinon, 18 year old Icelandic twins Ásthildur and Jófriður. Twosomeness is an altogether more ethereal affair, a delicate blend of haunting harmonies and uncluttered synth folk, the sparse melodies at times taking on an almost religious beauty. This is a gorgeous album that belies the relative youth of Pascal Pinon, it's hard to believe that this is already their second album. Jófriður answered my questions.

You've been making music together since you were children: do you remember when you first started doing this and can you describe that moment?
We started making songs when we first discovered Garage Band on our mother's ibook g4. Ásthildur had a midi keyboard that we somehow plugged in and formed the band Við og Tölvan (translation: We and the Computer). We were 11 years old at the time and made two albums and about 30 songs, some very experimental while others were merely joke songs. We wrote plays and dances to the songs on the two albums but the only person that was lucky enough to see it was our mom.

Pascal Pinon by Carolyn Raship of Caviglia's Curiosities.
How do you create music together and what happens when you are apart and you have some musical inspiration?
I write most the songs very secretly in my bedroom, it works better that way. But when I'm ready with something I show it to Ásthildur and she gives me her feedback. We do the arrangements together and focus a lot on making nice backing vocals and power breaks and all that stuff necessary for a good pop song!

What other musicians do you rate at the moment?
My favorite music at the moment is by Steve Reich, and I've also been listening to Terry Riley and Louis Andriessen a lot. My favorite pop music discovery is Sohn but there is not very much out there by them yet.

Pascal Pinon by Vanessa Lovegrove.
You used to be a four piece: what has been the journey of your music making so far?
It was a couple of years ago when Ásthildur and I decided it was time to start a band. We asked our friends if they were interested and the ones that came to the first practice were Halla and Kristín. They had just gotten instruments but didn't really know how to play them, neither did we for the matter. We wrote some songs and basically learned how to play as we went on. we played some shows and were really surprised when people asked us to play and wanted to buy our albums (which we didn't have). So we kind of became a 'real' band by accident and things seemed to happen quite fast from there. It was a lot of stuff to deal with and obviously one person had to be in charge, but that didn't seem to work out for everybody so the other two girls backed out. Ásthildur and I wanted to continue so we did and now we are really really glad that we didn't give up at that point. Very soon after that drama we started working with Morr Music and it's been an amazing experience ever since.

Pascal Pinon. All photographs by Lilja Birgisdottir.
What inspires your lyrics?
Everyday happenings, emotions and teenage drama, people around me and lyrics and poetry by artist that have something to say.
Where does the name Pascal Pinon come from and what inspired you to take it on as the band name?
We had a really hard time figuring it out but landed on this guy's picture, he had two heads and a funny name so we just went for it, Pascal Pinon!

Pascal Pinon by Rosco Brittin.
How did you come to work with producer Alex Somers?
Alex had seen our show in norway in 2011 and was interested in producing our new album, which we had already recorded in a very similar style as the first one. at first we were a bit scared, scared of losing our characteristics, scared of doing something that we hadn't done before and perhaps scared of throwing away the old recordings. Nontheless we decided to meet up with alex and try recording something over one weekend and it was actually amazing. we worked so well together that we couldn't imagine doing the album with anyone else. Alex exaggerated our characteristics and creativity instead of losing it, and the whole thing felt like it was meant to be.

Who creates the artwork for your releases? I love some of the illustrations – what kind of art direction do you give?
We like old cutouts, homemade stuff, sometimes children's drawings and artwork that is simple but honest in every way. We got very lucky with an illustrator; Julia Guther created most of the morr music artwork, and she totally understood what we wanted and was willing to collaborate a little bit, like using drawings and cutouts that we sent to her.

You create your music with the minimal of technology, why do you think the DIY culture so prevalent in Iceland?
I have no idea actually. For us it was somewhat the most obvious thing to do because we didn't have any money or equipment, other than our mom's computer. When we decided it was time to release an album we were encouraged by our father to record as much as possible on our own. He lent us his microphone and pre-amp and gave us instructions on how to use it. We like to make as much of the sounds and instruments on our own and right now we are creating a really cool synthesizer that we plan on taking into the live set as soon as possible.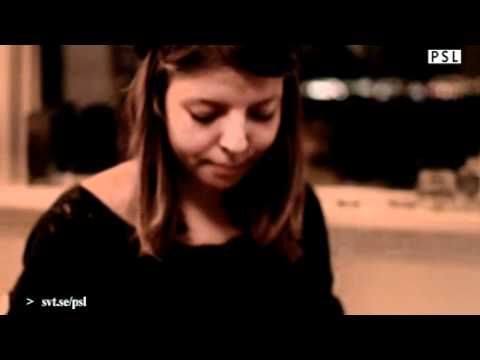 Pascal Pinon – I wrote a song
Where can we see you live in 2013, and what are you most excited about?
We have our album out this January, we are going on tour in February, graduating in may, applying for university somewhere in the meantime and hopefully starting a new and exciting study in September. All these things are exciting but also a bit stressing. It's going to be an eventful year I'm sure.
Twosomeness by Pascal Pinon came out this week on Morr Music.
Categories ,Alex Somers, ,Ásthildur, ,Bex Bourne, ,Carolyn Raship, ,Caviglia's Curiosities, ,DIY culture, ,Ethereal, ,First Aid Kit, ,folk, ,Folktronica, ,Garage Band, ,halla, ,iceland, ,Jófriður, ,Julia Guther, ,kristín, ,Lilja Birgisdottir, ,morr music, ,Pascal Pinon, ,Projekta, ,Rosco Brittin, ,Sohn, ,Steve Reich, ,Synth, ,Terry Riley, ,Twosomeness, ,Vanessa Lovegrove, ,við og tölvan, ,We and the Computer

Similar Posts: