Parlovr by Sally Jane Thompson.
Introducing: Parlovr. Also known as Parlour Montreal. Discovered at Festival Mode et Design in Montreal, price where they played a mid afternoon set in between catwalk shows on McGill College Avenue.

Parlovr by Parlovr.
Need to know:
The band was formed in 2006 in trendy Mile End (that's look _Montreal">Mile End, information pills Montreal, not Mile End, east London) when Louis Jackson (who plays guitar) and Alex Cooper (on keys) got together. Both of them sing. Drummer Jeremy MacCuish joined soon after.

Parlovr playing at Montreal Festimania: Alex Cooper.
Their musical style has been described as Sloppy Pop. Think big Arcade Fire style atonality with infectious tunes. Created by just three lads.
The name just kind of happened: Parlour enraged another band of the same name so they decided to Latinise the name by swapping in a v for the u. They don't mind how you pronounce it.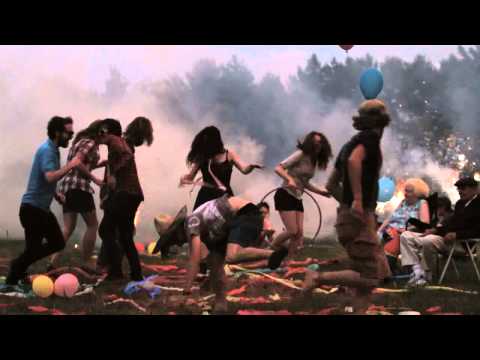 Pen to Paper
Their live show is a supertastic energetic head-swinging affair, particularly from drummer Jeremy who really lets rip.

Parlovr playing at Montreal Festimania: Jeremy MacCuish.
They have toured extensively all over the world, including China, the US and Europe, supporting illustrious ilk such as the Arctic Monkeys and Franz Ferdinand.
Self titled album Parlovr came out on Dine Alone records last summer. It has great illustrated cover art work. (see above)

Parlovr playing at Montreal Festimania: Louis Jackson.
Go check them out! Find Parlovr on myspace and Parlovr on twitter.
Categories ,Alex Cooper, ,Arcade Fire, ,Arctic Monkeys, ,Atonal, ,Dine Alone, ,Festival Mode et Design Montreal, ,Franz Ferdinand, ,Jeremy MacCuish, ,Louis Jackson, ,Mile End, ,Montreal, ,Montreal Festimania, ,Parlour Montreal, ,Parlovr, ,Pen to Paper, ,Sally Jane Thompson, ,Sloppy Pop

Similar Posts: