Illustration by Sam Parr
At a time of year when live music is usually thin on the ground, Fortuna Pop's trio of Winter Sprinters at the Lexington gave the grateful gig-goer a chance to shelter from a damp and dismal early January evening. Nestled on a first night's set list, between the rockabilly of the Werewandas and the acerbic laments of the Singing Adams, was the gifted Laura J Martin.
I'd first caught Laura J Martin last year, supporting Hannah Peel at the Windmill and then Misty's Big Adventure at 93 Feet East, and both times was amazed. She'd subsequently picked up ringing endorsements from DJs Marc Riley and Rob Da Bank (having already graced the pages of Amelia's Magazine), and a chance to see her play live again (with the added bonus of an impending album release) was not to be missed.

Illustration by Gareth A Hopkins
Things got underway with the sprightly Doki Doki, as a swirling, stomping Martin built up looped layers of flute. She is an engaging performer, with a fragile voice rather reminiscent of a young Kate Bush, and she deftly switches between flute, mandolin and keyboards whilst backed by assorted samples and her trusty loop station. Martin may be from a folk background, but her music is infused with contemporary influences (as her collaborations with Canadian MC Buck 65 and former Gorky's Zygotic Mynci frontman Euros Childs show). A new piano-based number gave way to Fire Horse, inspired by Martin's time living in Japan and learning of the story of Yaoya Oshichi. A Lalo Schifrin-esque flute intro announced the arrival of the slinky Spy, whilst Martin entranced the crowd with the lilting Tom. She closed her set with Salamander, switching between mandolin and flute and building to a hypnotic finish.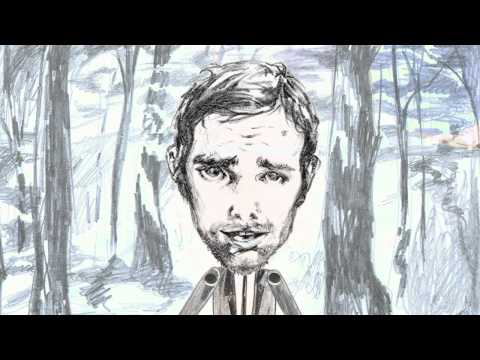 As she heads off on a mini-tour and with her album, The Hangman Tree, hitting the stores in a couple of weeks, it looks like 2012 will be the year that Laura J Martin will astound an even greater audience!
Categories ,93 Feet East, ,Buck 65, ,Euros Childs, ,folk, ,Fortuna Pop, ,Gareth A Hopkins, ,Gorky's Zygotic Mynci, ,Hannah Peel, ,japan, ,Kate Bush, ,Lalo Schifrin, ,Laura J Martin, ,Marc Riley, ,Misty's Big Adventure, ,rob da bank, ,rockabilly, ,Sam Parr, ,Singing Adams, ,The Hangman Tree, ,The Lexington, ,the Werewandas, ,The Windmill, ,Winter Sprinter, ,Yaoya Oshichi

Similar Posts: