Jarvis Cocker of Pulp by Sam Parr.
After una copa de tinto de verano, about it I'm ready for another night of music overdose. First on my list is Julian Lynch, side effects the etnomusicologist from Winsconsin that conquered my heart with 2010's LP Mare, a dreamy collage of folksy pop tunes with a shade of drone that seriously make you feel as if you were floating in a mare (which means "sea", in Italian – I'm not sure that was his purpose in titling his album that way, but it gives a pretty damn good idea of what his songs sound like).
To be honest, I expected something quite different from his set. Strangely enough, his unhinged harmonies, between prog, metal, jazz, indie and psych, though verging cacophony, mingle in a perfect way and make extreme sense, creating a hypnotizing ensemble of notes and echoing vocals.
Julian Lynch by Laura Lotti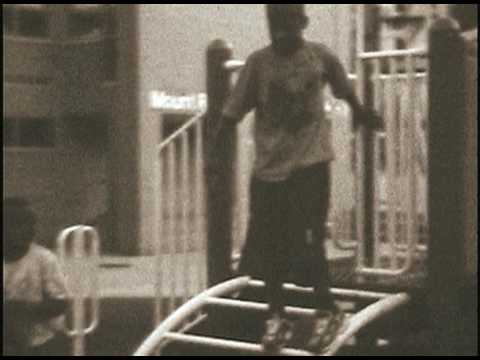 Music video: Julian Lynch – Garden 2
After his performance, I rush to see The Monochrome Set the avant gard post-punk outfit whose original formation featured nonetheless than Adam Ant. Although guitarist Lester Square is still rocking as hard as far back in 1978, the band seems to have lost his idiosyncratic verve, and their performance feels quite cheesy.

Tennis by Laura Lotti
On the other hand, one of the contemporary bands I've always regarded as 'cheesy', Tennis, surprise me on the ATP stage. I've had mixed feelings towards this husband-and-wife duo since first hearing Marathon last year. Despite the song being a perfect ear candy of 1960s bubbluegum pop, they seemed to be one of those music blogs darlings, with too much buzz about them and too little to prove. However, their debut album Cape Dory sounded immediately so catchy when it came out a few months ago – a collection of simple, shiny, sticky-sweet pop melodies – that now I feel compelled to check them out. And this the best thing I've done today! In fact, they are so good live, I almost want to cry. Their gig reminds me of another great band I saw exactly on this same stage last year, Beach House. The melodies are kept to basic – only keyboard, drums and guitar, played by hubby Patrick Riley – and Alaina Moore's eerie voice is the protagonist. I can't help but squeaking "ohmygawd they are so sweeet" while jumping around every 3 seconds, stars in my eyes as teenagers in love do (ermm, maybe, given the times we are in, used to do when I was a teenager) – that's the effect of their music – to the point that I'm afraid my friend wants to punch me in the face.
Music video: Tennis – Cape Dory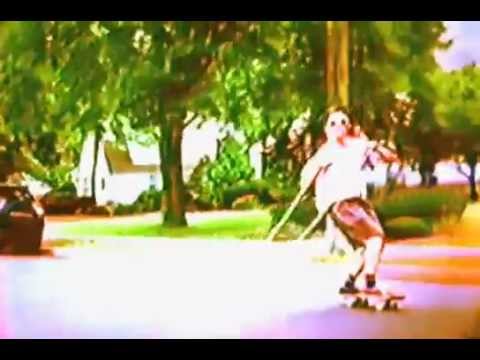 Thank god at the end of their set my face is still unscathed and, charged up by the positive vibes assimilated at Tennis' gig, we all happily stroll (or shall I say, run?) to see James Blake. The Pitchfork stage is already jam-packed to welcome him and his band (a drummer and a guitarist, to translate in a live dimension his qualities as producer) and since the first beats everybody is humming and moving their heads to his music. How to define his sound remains a mystery to me. Would something like dubstep-cum-singer-songwriter-skills-cum-free-jazz-hints give an idea of his idiosyncratic style? I don't know and I don't care. He's good as hell, that's all that matters, and his elaborated melodies provide the perfect soundtrack to the rapidly falling dusk. Again as for Tennis, the voice plays a fundamental role here, but this time is smudged over the melodies in electronic effects to become integral part of the whole sound.

Audience at James Blake's Set by Laura Lotti
If I'm usually concerned about music that (largely) avails of digital technology, I have to say that James Blake is a good example of how to use it, and explore new spaces between liveness and reproduction. Despite my original wariness towards this 22-year-old artist, seemingly too young to be actually so good as popular press and industry people depict him, I must admit I'm glad I've been proved wrong. Unfortunately his performance is spoilt by the reverber of the sea surrounding half of the stage (very pictoresque, thank you. What about sound quality, though?) and the echoes coming from the other stages. But hey this is a festival. You can't have it all, can you?
Music video: James Blake – The Wilhelm Scream

So far I've seen two new bands that have managed to put up with the hype pumped up by the media: Tennis and James Blake. I'm already satisfied, and with this new hope towards the future of music, I head to see another kind of genius, an innovator of the very concept of music, who's inventiveness hasn't stopped since the 1970s. I'm talking about Pere Ubu, that on stage is still as charismatic as ever and plays a jarring, spirited set of new and old songs – coyly alluding to his "old girlfriends" every now and then and drawing from his flask one too many times – accompanied by a whole ensemble of awesome musicians, especially drummer Steve Mehlman.

Pere Ubu by Sam Parr.
This bleach-blonde giant is a proper drum-machine himself. Got to this point I could go and see Ariel Pink's Haunted Graffiti but
a) he's playing bloody far away
b) Pere Ubu is a magnet.
I've literally got no chances of moving away from here (or better to stop moving) hypnotised by David Thomas & co's syncopated rhythms and funny jokes.

Pere Ubu by Laura Lotti
No Joy are another welcomed surprise. The Canadian band fronted by blonde grrrls Jasmine White-Glutz and Laura Lloyd, praised by the likes of Best Coast' Bethany Cosentino and Pitchfork for their recent release Ghost Blonde, are so powerful on stage that I cannot stop dancing and staring at them: two blonde full manes shaking constantly to the melodies created by their same guitars and otherworldly voices that intertwine with each other and and with the kicks and snares of bass and drums in a perfect entente. They are grunge, they are rock, they are cool as hell. I want to be blonde and I want to be them. They close their set with a never-ending droned-up hazy cover of Del Shannon's 'She Said' that puts everybody in a hypnotic trance for the following 15 minutes.
Music video: Del Shannon – She Said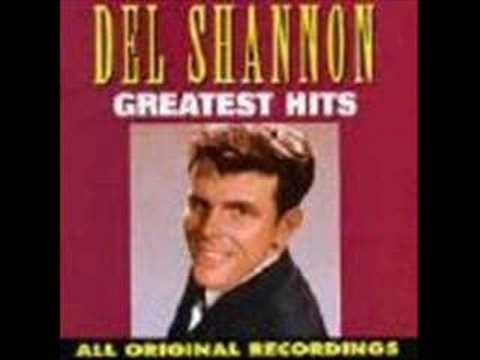 Now it's time for slowcore Low, that play an atmospheric, almost whispered set. Although the stage is packed, it feels as intimate as if they were playing in my living room. The festival stage itself though, flattens a bit their magic.

Low by Laura Lotti
And now it's the band I, like probably most of my Generation Y mates, am most dying to see tonight: Deerhunter. Bradford Cox & co play and achingly haunting array of songs from 'Halcyon Digest' and their previous releases, building walls of melodies as overwhelming as they are perfectly balanced with each other and with Cox 's voice. They create dense atmospheres, delicate but strong, textured, complex but fluid. Deerhunter is a band that will stay. I can picture Deerhunter being one of the bands that my nephews will come and see in one of their reunion maybe here, exactly on this same stage, in 40 years time.

Deerhunter by Laura Lotti
And if Deerhunter were one of the must-see bands of the night in my personal list, Pulp's reunion is a universal must-see! It seems like all the Primavera Sound attendees have gathered under the San Miguel stage to witness this glorious comeback.
Music video: Pulp – Common People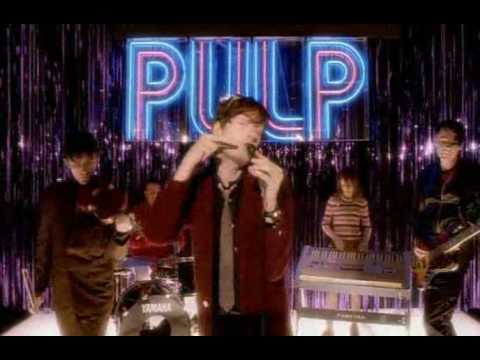 Now, I am one of those people that, if everybody says 'white', have to scream 'blaaack' with all the energy in my lungs, and always swim against the current. So, don't take it personally, this is not an attack to Britpop nor to one of the most brilliant contemporary British icons that have made the history of music. However, I must admit, I'm quite disappointed by this concert. Jarvis was one of us, wasn't he? So what about all this Lady Gaga-esque stage design and bright neon visuals, that dangerously make of Pulp the caricature of themselves? It feels like a mammoth money-driven pop reunion. That's what it is, after all, I bitterly sigh to myself. I cannot feel much energy in the air, though Jarvis is still in enviable shape and jumps around like a cricket from the beginning to the end. However, towards the end of Pulp's gig he regains my interest, when, as in the best pop fairy tales, he doesn't forget to get political, and declares himself indignado for the shameful events happened in Plaza Catalunya the previous night, delivering a memorable performance of 'Common People' dedicated to the struggling protestants.
Categories ,Adam Ant, ,Amelia's Magazine, ,Ariel Pink, ,Ariel Pink's Haunted Graffiti, ,Atlas Sound, ,Avant Gard, ,barcelona, ,Beach House, ,beer, ,Bradford Cox, ,Common People, ,deerhunter, ,Disco 2000, ,electronic, ,festivals, ,James Blake, ,Jarvis Cocker, ,Julian Lynch, ,laura lotti, ,low, ,Music Festivals, ,No Joy, ,Parc del Forum, ,Pere Ubu, ,Post Punk, ,Primavera Sound, ,psychedelia, ,pulp, ,Queuing, ,Rebecca Elves, ,Rock and Roll, ,Sam Parr, ,spain, ,summer, ,Tennis, ,The Monochrome Set

Similar Posts: