Chrome Hoof by Rachael Horner.
Disco-Doom-Funk pioneers Chrome Hoof have been busy bees of late what with releasing a fourth LP and re-shuffling their lineup. Now fronted by Shingai Shoniwa (of Noisettes fame) the free-wheeling 11 piece have just put out a new video to lead single Knopheria which is as glam as their sequin-clad singer. Think extravagant disco funk mayhem for the 21st century, all fronted by the magnificent vocals of Shingai Shoniwa.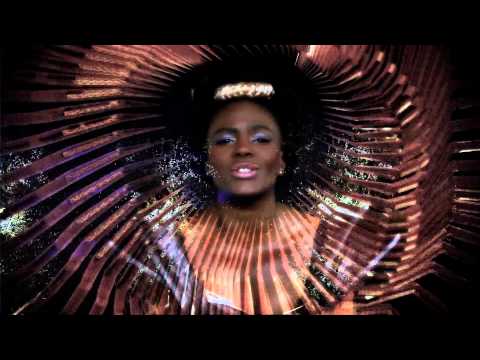 Chrome Hoof – Knopheria, by Kristina Vasiljeva.
Founding member Leo Smee explains the inspiration behind the track:
'Fear is human kinds biggest disease! From fear of integrating, committing, thinking outside the box, down to the fear of gambling on a different meal rather than your usual fave dish at the local curry house. Knopheria is a future idealistic world where the fear gland had been removed and eradicated from this solar system… Be gone! This is the first of a series of videos from CH's latest monumental album Chrome Black Gold.'
Chrome Hoof by Simon McLaren.
Chrome Hoof's fourth album Chrome Black Gold is out now on Cuneiform Records.
Categories ,Chrome Black Gold, ,Chrome Hoof, ,Cuneiform Records, ,Knopheria, ,Kristina Vasiljeva, ,Leo Smee, ,Noisettes, ,Rachael Horner, ,Shingai Shoniwa, ,Simon Mclaren

Similar Posts: