TOY by Christina Pavlou
Taking refuge from unusually arctic conditions outside, the main bar of the estimable establishment that is the Lexington was already beginning to swell as people patiently waited for the signal to head to the venue. There was a distinct mix in the clientele (not least age), reflecting the vintages of both of the bands who were due to play tonight.
TOY by Thom Lambert
Part of the five day DRLL:LONDON festival curated by influential art punk band Wire and music website The Quietus, tonight saw rising new band TOY supported by 'secret special guests' (though it didn't take much working out who those special guests would be).
TOY by Sylwia Szyszka
Playing the understudy tonight, Wire hit the stage with bass player Graham Lewis mischievously announcing that 'We are Horsemeat Searchlight.' They then powered through a short, loud set, mainly composed of their choicer nuggets, before hot-footing it across town for another DRILL:LONDON show at Cafe OTO, where they were due to be play alongside another new band, Teeth Of The Sea.
TOY by Katie Eberts
Formed from the ashes of one-time indie hopefuls Joe Lean & The Jing Jang Jong, TOY have been making waves over the last couple of years, earning praise from the likes of Rhys Webb of The Horrors along the way with their psychedelic, krautrock referencing sound. Their self titled debut album was a keenly anticipated release last year, and they've been playing to steadily larger audiences – indeed, tonight's show had almost sold out even before it became apparent that Wire were also playing.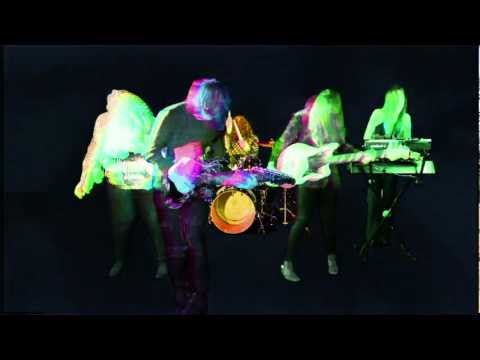 TOY snuck on stage about ten minutes earlier than billed, so I'd luckily timed my bar run right, and immediately launched into an epic Dead & Gone, with its hypnotic rhythm building into a wall of noise mid-way through. The set was largely a run through of tracks from the album, with vocalist Tom Dougall (who, incidentally, is the brother of former Pipette Rose Elinor Dougall) doing a quick introduction to each song. A pacy Colours Running Out led into a new number, Fall Out Of Love.
TOY by Sylwia Szyszka
As a band, TOY visually seem to reflect their music, looking almost as though they've just stepped out of a rehearsal studio in Düsseldorf in 1974. Dougall is, as ever, clad in black, delivering clipped vocals between bursts of guitar, whilst there is some serious head bobbing from rhythm guitarist Dominic O'Dair and especially bassist Maxim Barron. Drummer Charlie Salvidge chips in with backing vocals, whilst a near motionless Alejandra Diez conjures some synthesizer washes.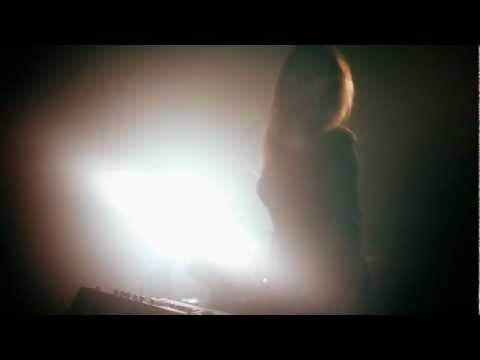 After early singles Left Myself Behind and Motoring, TOY finished with a distinctly cosmic Kopter, before leaving the stage to cheers from the heaving crowd. With a short break before festival season begins, with appearances including Field Day, Glastonbury and the Hop Farm Music Festival lined up, it looks like TOY are going to be taking their far-out sound far and wide.
Categories ,cafe oto, ,Christina Pavlou, ,DRLL:LONDON, ,Field Day, ,glastonbury, ,Hop Farm Music Festival, ,Horsemeat Searchlight, ,Joe Lean & The Jing Jang Jong, ,Katie Eberts, ,krautrock, ,Lexington, ,Pipettes, ,Rose Elinor Dougall, ,Sylwia Szyszka, ,Teeth of the Sea, ,the horrors, ,The Quietus, ,Thom Lambert, ,toy, ,wire

Similar Posts: