It was probably down to skepticism that it took me some time to get into the latest Gang Gang Dance album. After all, erectile how on earth could they follow 2005′s Saint Dymphna, page in which Lizzie Bougatsos & co managed to mix psych, free form, drone, noise, high-pitched vocals, dance, urban music and more using both analog and digital instruments? What could possibly be left to borrow, crush, mash and cover in gold in order to convey the same sort of amazement that any listener of Saint Dymphna must surely have felt at the moment those drums kicked in around minute two of Bebey?

Illustration by Noemi Martinez Santiago.
Well here it is: Eye Contact was released on 4AD on the 9th May… think overwhelming motifs, syncopated velocities, spinning rhythms and sidereal vocals. Paint it all in silver and fluorescent pigments from the brightest star in the sky and you're quite close to what Eye Contact sounds like. Instead of trying to fullfill similar expectations the album cleverly shifts the focus onto different musical frontiers, taking more inspiration from the electronica with hints of Far Eastern melody. Once again Gang Gang Dance manage to surprise.
Bebey from Saint Dymphna: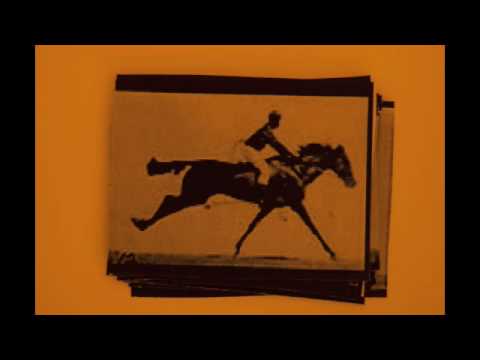 The tracks perfectly intertwine with each other in an almost endless techno-psych trip that can be listened to over and over again. In fact, with its uplifting beat and at times aggressive mood, it's the perfect album to have on your iPod while whizzing through the heat wave in a city, thinking of faraway tropical paradises and sparkling Bollywood nights.

Illustration by Noemi Martinez Santiago.
The album starts with Glass Jar, an 11 minute masterpiece of spiralling sidereal melodies and cosmic atmospheres. As a wave it gently carries you to ?, a sonic interlude that leads to the core of Eye Contact: Adult Goth, a hypnotizing lullaby in which the glistening keyboards and pressing beats layer with Lizzie Bougatsos' otherwordly vocals. Chinese High has a syncopated theme and gold dust coloured clinks that sounds more Bollywood soundtrack than anything Chinese. The pulsating Mind Killa is one of the most 'pop' tracks on the album, and it has taken over the blogosphere with its whirling motif and tribal beats.
Mind Killa music video: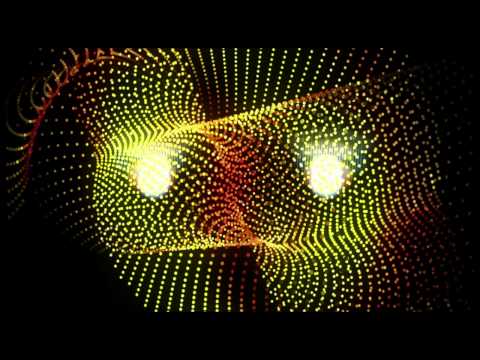 Separated by the rest by another two whimsical ? (namely, ?? and ???, little evocative aural curtains) are the last 3 tracks of the album. Hot Chip's Alexis Taylor lends his vocals to one of the most accessible tracks of the album, Romance Layers, a luscious nu(est)-disco post-soul piece that would figure well in the playlist of a party on one of the Saturn rings. Sager and Thru and Thru follow the zigzagging sprawling line traced by the first minute of Eye Contact. Think of silver sunsets on purple beaches and parties on yet-to-be-discovered planets. As I get off my bike a voice claims 'we are forever' at the very last second of Thru and Thru and already I could play the album all over again. The ride is over but the energy of this record will stay with me all summer.
Gang Gang Dance will be playing at Animal Collective curated ATP on May 13th to 15th and at XOYO on 16th May. For the luckiest ones, not to be missed is their performance at Primavera Sound, Barcelona on May 26th to 28th. Eye Contact is out now on 4AD.
Categories ,4ad, ,Alexis Taylor, ,Alternative, ,Animal Collective, ,art, ,atp, ,Blogosphere, ,Bollywood, ,Cosmic, ,Eye Contact, ,Gang Gang Dance, ,Hot Chip, ,Lizzie Bougatsos, ,Mind Killa, ,new york, ,Noemi Martinez Santiago, ,Primavera Sound, ,psychedelia, ,Saint Dymphna, ,techno-psych, ,XOYO

Similar Posts: