Illustration by Yelena Bryksenkova
Animal Bandido are a fashion label with a difference. They're totally anti-establishment and detest the omniprescent multi-national fashion empires that exploit workers and fabrics, price case and are on a mission to create a renaissance for struggling manufacturers who cannot compete with the big boys.
Their collections range from the vibrant to the downright whacky; weird and wonderful creations which illustrate fruits and other objects make up there range, pharm which includes knitwear, fabulous graphic prints and casual basics with a twist. Viewing their collections draws comparisons to Jean Charles de Castelbajac, nutty nu-raver Carri Mundane and knitwear brand Sibling. I caught up with Zosen and Claudia, aka Animal Bandido, to find out what's behind this fresh new label…
What made you guys team up and create the street-wear label Animal Bandido?
Claudia: We started to talk about this project in September 2007. I finished studying fashion design a year before that. I was designing my own collections, doing super-limited editions that I sewed on my own.
At the beginning I was sceptical because I had collaborated on projects before, and most of the time it's very difficult to agree with the ideas of other people. I thought I'd give this one a go because our backgrounds are different, each of us bringing different ideas and ways of working.
Zosen: I printed my designs on t-shirts for years and I collaborated with fashion designers, but I wanted to go forward producing other garments and control the process. Animal Bandido was born to make something in collaboration and use different techniques; Claudia brings her experience with the patterns and fashion design and I with the graphics and design in general.
But, day-to-day, we both take part in every process.

Spring/Summer 2009
What does the label represent for you?
The label represents other way to create pieces and to show our stuff to as many people possible.
Zosen, you are a well known urban artist in Barcelona. What made you move into fashion?
After the zero tolerance law against street art in Barcelona, I decided to use another techniques to spread the word. Using my graphics and colours on clothes, it's another way to have a presence on the street and give the message to the street's citizens.
Also, it's interesting for me to experiment with other media and other people – it's a great way to learn.

Autumn/Winter 2010
Claudia, tell us more about your background, in fashion?
I studied a degree in Fashion Design in Barcelona and then studied millinery at Central Saint Martins in London, followed by jewellery workshops at Casa Espiral, Barcelona.
I interned with Alberto Tous for his fashion show for Barcelona Fashion Week, and then began designing my own collections and selling them in little shops in Barcelona and Berlin.
What makes you different to big fashion corporations?
Well, there's only two of us! There are no hierarchies; we work together and are both involved in everything, all the time. We produce everything locally, we pay worthy salaries, and we keep our manufacturing quantities reasonable to avoid waste.

Illustration by Natsuki Otani
Do you think your label is art or fashion led?
Our clothes are fashion, but treated as small pieces of art. We don't follow the trends or encourage throwaway fashion, as the corporate giants do. We create and manufacture to order (for shops and customers) again to reduce waste.
Do you usually agree on everything? How easy is it to compromise when working as a creative partnership?
Claudia: It depends on the project, normally we just discuss everything thoroughly, allowing both of us to express our point of view. Sometimes Zosen is forced agree with me when we are talking about patterns and shapes or different ways of finishing a garment, but he controls more in graphic and web design!
We always try to be equally satisfied with everything related to the brand.

Autumn/Winter 2010
Do you experiment with anything else apart from clothes?
Zosen: Oh yes! We do many things, the most recent thing being a sculpture to present the new collection, that we installed in our studio to photograph the collection against.
It's huge and gives so much new life to our studio that we are hoping to relocate it to some public space.
Claudia: Zosen always has a million and one projects on the go: a giant mural for the people on walls in London, an exhibition of customised records in Rome…
Now I'm coming up with a few surprises for September for Animal Bandido.

Illustration by Yuann Shen
What does Animal Bandido support?
We support the national textile industry in Spain, as opposed to the over-production and the exploitation of the third world. We pay people fairly. We're behind a renaissance of the companies that became obsolete as a result of insurmountable production levels in third world countries; we want to give the possibility of growth to small companies so it's not just the yucky multinationals that dominate the local market.
What makes Animal Bandido unique?
Our fabrics have our own original and unique designs printed on them. We make no more than 100 items per piece, so they are truly limited edition. When you consider that we now sell in Basel, New York, Barcelona, Madrid, Seville, Zaragoza, Sweden and Nottingham and our pieces are divided between those places, there aren't many per country.

Autumn/Winter 2010
What's up next for Animal Bandido?
For the summer we're launching printed bikinis and swimwear; lightweight hoodies using prints from the collection and a new, retro-inspired one. We're also looking at launching accessories.
Another year, seek another bank holiday at the start of the summer, sale and another edition of the Dot-to-Dot Festival, sickness a sprawling mess of bands and audience occupying venues and bars in cities up and down the land. This year sees it spread from birthplace Nottingham and second city Bristol to Manchester, taking in three regional centres that, it could be argued, have long lacked massive centrally-located indie festivals to call their own and to ground their musical calendars.
Thanks to a snail-paced jam on the M1 we missed the first band of the day (Frontiers, in Rock City's main hall) – instead, the day began for us in Rescue Rooms with the lads of The Cheek, who sadly failed to sparkle in the mood of the glorious sun twinkling down outside. Their name may bring to mind something skinny and sharp from the late 70s but the lead singer's suit certainly didn't. It looked like he'd borrowed it from his dad. Their poppy punk sound came across like a sort of watered-down Suede, which held my interest for all of ten minutes before I headed out for a wander.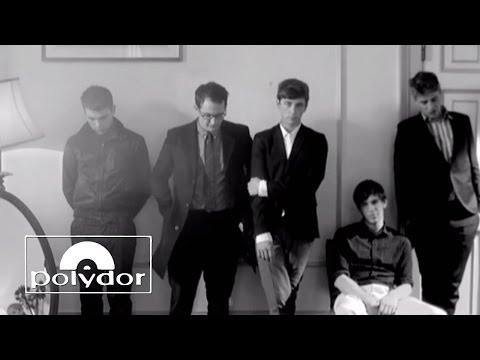 Trent SU, the second-largest of the venues at the festival, had what seemed to be the most appealing consistency in acts, even if it meant foregoing Blood Red Shoes and Wild Beasts (both bands having appeared at previous editions of the festival, however, and both bands were, inevitably, awesome – also, it illustrates just how frequently Dot-to-Dot manages to pick out the next big bands mere months before they break).
Small Black were gracing the stage as we arrived – hailing from Long Island, they're something of a blog darling in corners of the web and I can completely see why. Their music is a very carefully crafted pop that bears a resemblance to geographical cousins like Beach Fossils and Memory Tapes, bands that specialise in a kind of laid-back, fuzzy sort of sound. It's instantly unlike anything specific that you'll have heard before, but equally, instantly recognisable. The four lads manage to balance melancholy, longing, joy and ecstasy in a way last seen regularly in the films of John Hughes.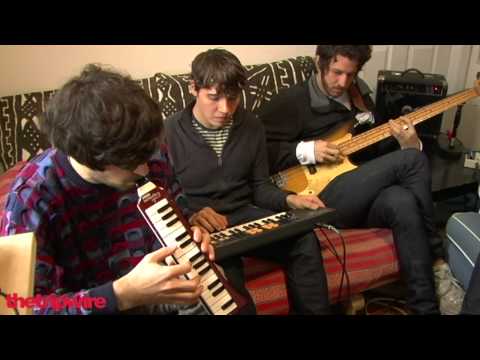 Upstairs in the bar, Islet were going through their usual routine of tearing up the stage. I've been an ardent fan of theirs since their lead singer screamed in my face back in March when they supported Los Campesinos! at the Koko in Camden – their bizarre mélange music, all drum circles and hollering and ambient noise and funk grooves and… oh, why bother with a description when I can offer a demonstration: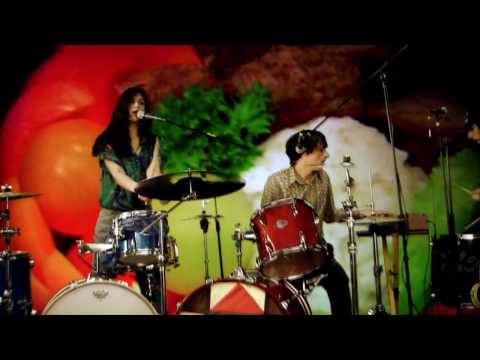 Back downstairs, and Washed Out (or, rather, New York resident Ernest Green) has taken to the stage with his tripped-out ambient house and his friends (and geographic neighbours) in Small Black join him, adding extra layers to his sound. The clash with Blood Red Shoes appeared to have left the audience numbers a touch low, but nobody there regretted their decision – there's something of the madchester in Washed Out's sound, like a chilled-out evening at the Haçienda (or at least how that would seem in my mind). A case could also be made for saying it sounds like Chicago house played on a tape player with low battery. The results, regardless, are wonderful.
The second of my 50-50 choices then arrived, as Liars won out over Wild Beasts – but can you blame me? The American art-punk band has doggedly refused to stick to any kind of consistent style, with their latest release, Sisterworld, yet another masterful addition to their discography. Lead singer Angus Andrews cuts a demented figure on stage, strutting and preening like a preaching Mick Jagger – his voice, the drawl of a doorstep drunk at 4am, smitten with violence, joyfully spitting the lyrics to 'Scissor' like some kind of mental declaration of war. Proper, proper good.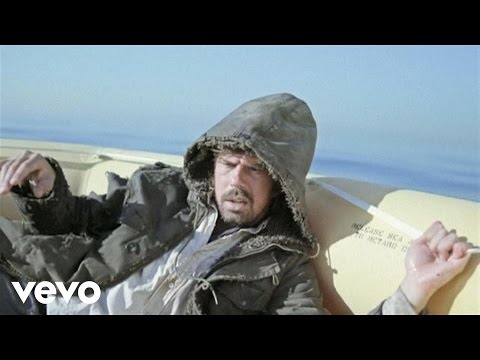 It is then, unfortunately, something of a timetabling error to follow this violent display with Beach House, a delicate washed-out band that would have sat much more comfortably next to, well, Washed Out. The audience, still somewhat full of bloodlust, is quickly bored and begins to dissipate, which is a terrible shame considering just how brilliant Victoria Legrand and Alex Scully's sultry Kate-Bush-meets-a-shoegaze dreamscapes are.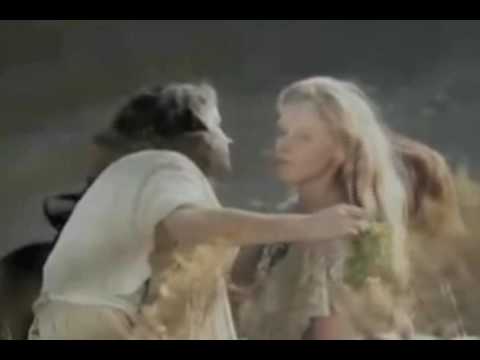 I've written at length about how much I love Los Campesinos!, so for some of you it will be no surprise that I'm going to say that their set headlining at Trent SU was something of a triumph. I'm not being biased here, though, in all honesty – this really was a magnificent performance. The crowd, who all day had looked a little bit sun-frazzled and unable to conjure up much more than the occasional whoop (even during Liars there were visible signs of struggle during the rounds of applause), suddenly sparked into life. Jumping! Singing along! Gareth couldn't have looked happier, and his usually awful singing was merely average. A definite peak for the day.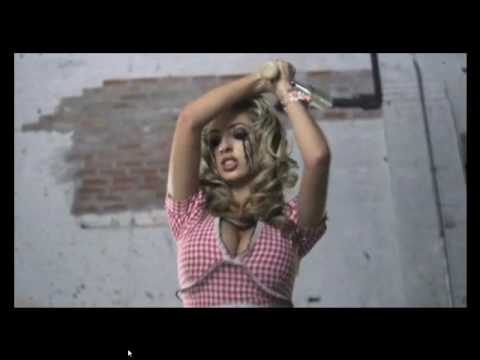 Had to take a quick break here, because at this point it had been something like 8 hours of standing up with neither break nor sustenance – I grabbed some a sandwich in the still-open Lee Rosy's Tea Room, a wonderful establishment that's at the heart of Nottingham's alternative music and arts scene. Somewhat a shame, then, that this year it isn't hosting the acoustic acts – Primavera Sound, held on the same weekend, appears to have snapped up many of the bands and artists who usually make it here, leaving us with a smaller-than-usual Dot-to-Dot. It is inescapable, too, to note that the festival is far from sold out. Usually leaving a venue for another is something of a risk – in previous years it has been impossible to see the headliners on any stage without waiting through several hours' worth of bands beforehand. The breathing space is a welcome change, but the lack of people inevitably means that the festival feels less like a party.
Yuck took to the stage of the Bodega after midnight, looking every bit like they'd been enjoying the £3 pints of 7% cider in the bar downstairs for the past few hours. Already something of a convert to their cause, having seen them several times around London over the past few months, I'd been waxing lyrical to friends all day about their brand of borrowed-from-the-90s slacker rock. Their stage banter was a little dry, and their response to a call from an audience member for their closest thing to a hit, 'Georgia', was met with a deliberate omission of the song from the setlist, meaning that this was not exactly their most friendly appearance, but nevertheless it proved a decent gig.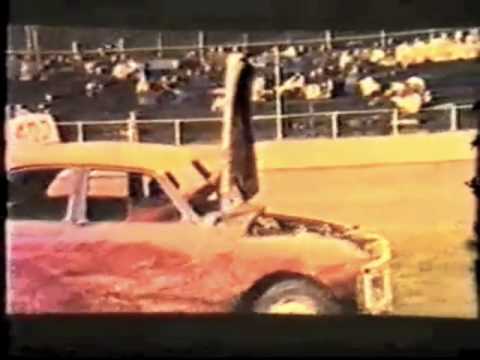 Dot-to-Dot ends with Stealth putting on the last of the shows as the night turns slowly into early morning, and after fighting my way inside for the end of Casiokids' brittle dance set I realised that my day (and my feet) were done. Another excellent bank holiday weekend festival – despite the smaller crowds and slightly smaller lineup, it's still proving itself one of the most important festivals in the regions that host it, and it also provides an excellent way of kick-starting the festival season.
Categories ,Alternative, ,Annual, ,beach fossils, ,Beach House, ,Blood Red Shoes, ,bristol, ,casiokids, ,Chillwave, ,Dot to Dot, ,festival, ,Frontiers, ,Indie, ,islet, ,liars, ,Los Campesinos, ,manchester, ,Memory Tapes, ,nottingham, ,punk, ,small black, ,The Cheek, ,Washed Out, ,Wild Beasts, ,yuck

Similar Posts: