Illustration by Matilde Sazio
"This song is about fucking up against the wall, illness " announced Joan Wasser as an introduction to "Hard white wall", a track from her second album To Survive at her Barbican gig on Sunday. Never the shrinking violet, Joan stood centre-stage in an all-in-one fitted black leather number, slashed at the back, as the spotlights converged on her small frame. It was the seventh time I had seen Joan As Police Woman play in London.
The first time I saw Joan was on a balmy summer's evening in 2006 at the now defunct Spitz in Spitalfields, which in my opinion, used to put on some of the best gigs in London. The venue was at capacity that night and the air inside was clammy to the point where every surface I touched, whether it was a table or wall, seemed to be coated with a film of sweat. Fresh from a tour supporting Guillemots, Joan took to the stage in a silver metallic floor length gown and wowed the audience with her electric solo set. No big stage productions, no fancy costume changes, not even a band; just Joan with her powerful, soulful vocals, Korg keyboard and guitar. I am certain that she gained some lifelong fans that night, of which I am one.

Illustration by Darren Fletcher
The truth is that my enthusiasm for Joan extends beyond just liking her records and appreciating her live performances. There's something about her music – perhaps classified in the same category as Antony and the Johnsons, Rufus Wainwright, Cat Power and Regina Spektor – that deeply resonates with me. Her sound is raw, honest, pure and sung from the heart in a way which isn't bland, overdone or contrived. The combination of her emotive vocals, attention to detail in the form of a subtle stroke of cymbal here and an echo of string instruments there, has had the power to reduce me to tears in the past (although I have been known to cry at most things!).
Over the years, Joan has seen me through the best and worst of times: she's been the soundtrack to exciting train and coach journeys across South East Asia and South America as I have admired the ever-changing landscapes, accompanied me as I have trudged miserably into work on an overheated tube wedged up against some hairy obese man's armpit, and comforted me through the pain of a relationship break-up where I often found myself lying kidney-bean shaped, feeling ridiculously self-pitiful. Yes, my one-sided relationship with Joan has roots man, she's a sista.

Illustration by Darren Fletcher
A multi-instrumentalist who flits effortlessly between piano to guitar to violin, Joan has worked and performed with the likes of Antony and the Johnsons, Rufus Wainwright, Lou Reed, Nick Cave and Elton John to name but a few. Much is made of the fact that she was the girlfriend of the luminous late-Jeff Buckley when he died, whose "Everybody Here Wants You" track is rumoured to be inspired by her, but for Joan to be defined by this alone is grossly unfair. The recognition that she deserves should be based purely on her own talent of epic proportions.
In the same vein as Antony and Rufus, much of Joan's charm lies in her musical arrangements and unique vocals which can be spine-tingling, served tender or gruff. Her new album, The Deep Field unfurls her lust for life and presents to us a more positive and upbeat individual compared to her earlier offerings, Real Life (2006) and To Survive (2008). In her own words, it is her "most open, joyous record" to date.
Although the record is a departure from her more typical sombre sound, its essence is consistent with her previous material where she continues to demonstrate mood, depth, authenticity and sophisticated musical arrangements; a rare gem amongst some of the generic, non-memorable cack out there today.

Illustration by Matilde Sazio
When I meet Joan for tea at the K-West Hotel in Shepherd's Bush for our interview, she is friendly and sprightly, but appears visibly tired after having spent two days trekking across the UK to do promo work. I try to act cool and calm, but I am sweating like hell and on my way to the hotel, I slip over and land on my bottom to the amusement of two young teenage boys who break out into hysterics, which makes for a nice ice-breaker as I re-tell my story.
Wearing a brown leather jacket, a matching pair of trousers and a bright yellow t-shirt with "Strut 'n' Stuff" emblazoned across the front that she picked up from a thrift store, with her thick unkempt dark brown hair and flawless skin, Joan looks much younger than her years – closer to 30 than 40.
As we sit on a comfy sofa in the so-called 'library' of the hotel, Joan is oblivious to the two middle-aged men in suits sitting behind us having a business meeting, who shoot a few disapproving glances in our direction as her voice gets progressively louder during the course of the interview. Speaking animatedly with a cup of herbal tea (she is trying to cut back on the coffee) in one hand and some neatly cut slices of apple in the other, Joan talks to Amelia's Magazine about life before Joan As Police Woman, the inspiration behind her new record, embracing life and whose house she'd most like to be a fly on the wall at, all in the good company of some soft-porn inspired saxophone music playing in the background…

Illustration by Darren Fletcher
You trained as a classical musician and spent some time performing as one. What was the catalyst for you to explore being an alternative musician?
I always listened to different kinds of music as I was growing up and throughout my classical training. Classical music and non-classical music is all music so for me it wasn't all that big of a stretch making other music. I loved studying classical music, but I wasn't really interested in making it my life's work because I wanted to make new music. There were also plenty of people who were better equipped at bringing new insight to the Beethoven violin concerto and I was not one of them. I loved learning the discipline behind that, but pursuing a career in it didn't interest me so when I moved to Boston to go to school I started playing in bands then because all my friends were in bands. The rest, I guess as they say, is history.
You've been in several bands since you started out as a musician, including playing violin with Rufus Wainwright and Antony and the Johnsons, yet it as only in 2004 that you decided to front your own band. Why was there this delay?
Well I played violin exclusively for some time so I was mostly contributing to other peoples' bands, which I loved doing. I was playing an instrument that is like a voice in itself. You don't write songs on the violin so I had no way of writing. I picked up a guitar in 1997 to see what it was like; I wanted to figure out if I could write songs and started writing. I put a band together called Black Beetle and wrote a few songs with them and I joined Antony's band. At this stage, I was still playing with lots of people doing string arrangements, but I also wanted to try out my voice which sounded horrible to me at the time. In the beginning you're not used to what it sounds like and it doesn't feel natural.
But surely you must have had reassurance from your friends that your voice is anything but horrible…
Well no one heard it. I started playing but I didn't tell many people. I did get a lot of support from my friends which helped a lot, even if you think they're lying because they love you.
So it was all very much about stepping slowly out of your comfort zone?
Yes, very much so. Antony had me open with one of his songs solo sometimes. It was a very nerve-wracking experience, especially as I was around a lot of astounding vocal performers. It was really scary, but I'm that kind of person where I like to jump into the deep end. It's the only way to do things. I was making a record with Black Beetle that never got released, which was part of the learning process and then that band broke up in 2002 but I kept going; playing on my own and then I got a drummer to play with me and then Rufus asked me to go on tour and open for him and it just all went from there.

Illustration by Aysim Genc
The first time I saw you perform was at The Spitz in 2006, and even back then you seemed to be a very natural performer. Has performing always been second nature to you?
At that point I felt a lot better. Opening for Rufus was a good experience – you can't really be opening for a crowd of total music lovers without getting your act together. Also, the fact that I come to a city that isn't mine and tonnes of people show up. It makes you feel great; it makes you think: "OK – well at least I'm doing something right".
When did you start recording the new album and what were your inspirations for the record?
I started by making a covers record which was fun for me to do. I wanted to get out of my head, my own songwriting. I think that really helped me to direct my songwriting on this record. I'm in a great place these days so I feel really open and joyful and I really wanted to get this across in the record. I first recorded seven songs that I had been writing since my last record, some of which I had been playing live. I did that in March and completed those songs and surveyed the scene and decided what the record needed. I then spent a few months writing five more songs to fill out the record the way I saw it in June and then mixed the whole thing at the end of last summer. It was really fun because I had never recorded an album that way before. Before I would record what I had, decide what the record needed and then wrote the kind of song to fit the record. This time, the new approach was a great exercise for me. I recorded at the same studio with the same producer where I feel very comfortable; it makes me feel like I'm coming home. Then I just got all of my favourite musicians to contribute to the record. It was just an absolutely glorious experience.
How do you think your sound has evolved since Real Life and To Survive?
It's interesting because when I listen to my songs, I always think: "Where did that come from?" It's beyond me. But I feel like I'm in a different place now…much more relaxed with myself in general. This is one of the treasures of spending more time alive because you get more comfortable with yourself and your surroundings.

Illustration by Matilde Sazio
You reached a milestone age last summer (Joan turned 40) – were there any anxieties?
I was really excited about it because I felt like it was a demarcation point of where I really didn't have to give a shit about anything anymore. I never had to before, but I could just actually free myself of all the youth stuff. I have experienced a lot of things and it's all been worth it, even though it was very difficult at times. I feel really lucky that everyday feels a bit better than the last because I'm determined to live a full life.
How did you celebrate?
I had a big party on my roof at home just outside of New York. It was really nice because I was there for the first time on my birthday and I really embraced it.
What advice would you give a 20-year-old Joan and 30-year-old Joan?
I would just reassure the 20-year-old Joan that things are definitely going to get better – I did not think that then. At 30…I don't know…the thing is I wouldn't ever do anything differently. You have to learn everything the way you learn them, unfortunately sometimes.
What do you do to switch off?
I definitely have to exercise or I go crazy. I need that in my life so I do that a lot. I spend a certain amount of time with my friends being ridiculous and making jokes as terrible as possible. Oh and drinking way too much coffee.
Whose house would you most like to be a fly on the wall at?
Prince, definitely! He's the only person who I think: "What is he doing right now?" Because you know it's something weird…or fascinating. He's just incredible; amazing.

Joan's new album The Deep Field is out now on PIAS records and she is playing across the UK until 13 February.
For a free three track download from the new record, click here.
Joan As Police Woman – The Magic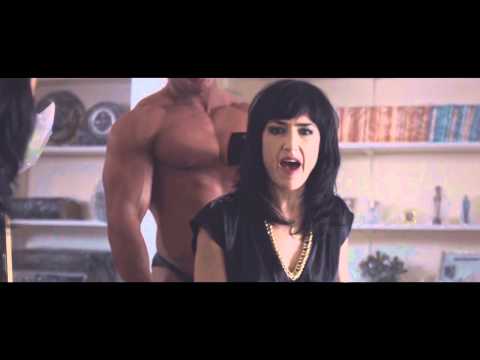 Categories ,Antony and The Johnsons, ,Aysim Genc, ,Beethoven, ,Black Beetle, ,Darren Fletcher, ,Elton John, ,Joan As Police Woman, ,Joan Wasser, ,Kat Phan, ,Lou Reed, ,Matilde Sazio, ,prince, ,Real Life, ,Rufus Wainwright, ,The Barbican, ,The Deep Field, ,The Spitz, ,To Survive

Similar Posts: