Pumajaw by Tiana Dunlop.
The enigmatic Pumajaw are a male/female duo who hail from Scotland, and their new album Demonmeowmeow is a must hear slice of new wave electronica with heart. From the throaty openings of the epic song Mazy Laws, Demonmeowmeow sets out its wares with style: hypnotic vocals from singer Pinkie Maclure set off against the sparsest of musical arrangements by John Wills (formerly of Loop), resulting in a spooky, otherworldly glory: think sleazy synths mashed up with jazz inflected brass buzzing. I promise you that Demonmeowmeow is quite unlike anything else you will have heard in 2011. Buy it now.

Pumajaw by Sam Parr.
Who is Pumajaw?
Pinkie Maclure & John Wills, we've been working together for eleven years – John was working as an engineer and producer, I was a solo electronic artist. We worked together on a solo album of mine, From Memorial Crossing, which quickly evolved into a mutual project because we had so many ideas in common. After an arts council project called Lumen,  we settled on the name Pumajaw, which comes from our initials.
 


Your new album Demonmeowmeow came out last month, what has been the reception so far?
Gideon Coe on 6 Music has been playing Outlands a lot and we've had plays by Max Reinhardt on Radio 3′s Late Junction. There's been some fantastic press, with a big feature in the Herald Scotland and a 4 star review in Uncut. There have been quite extreme reactions, some people love it immediately, but other people seem confused – I like to use 3 or 4 octaves and sing torch songs with great, irresistible melodies, but the arrangements are not just the usual instruments – John creates beautiful atmospheres from unusual sources, such as a page being turned, hinges rattling or the flapping of birdwings. It's what we've always done, so it seems natural to us.
 


What does Demonmeowmeow mean?
Rebellious, dark and sensuous and a little bit cheeky.
 
Your sound is a mix of jazz, folk and alt blues, with a healthy dollop of electro on top. How did this come about?
It's evolved over a long time – the first two Pumajaw albums were built around acoustic guitar loops and my rather minimal concertina playing, because we wanted to create a very simple music that could be performed live without much equipment. But as time went on, we felt restrained by it, we wanted to speed it up and make more noise, I wanted to stretch my vocal chords more. John used to be known as a drummer as well as a producer, so using new technology, he has started programming rhythms and that's where the electro bit has come in, along with the purchase of some rather exciting synthesizers. I have to admit, we did rebel somewhat against what has started to feel like a tidal wave of bland, twee folk music – living in rural Scotland, you are surrounded by acoustic guitar balladeers and it gets really tiresome after a while. Demonmeowmeow is a bit of a reaction to all that.
 


Pumajaw by Vicky Fallon.
Despite so many influences your sound has been described as timeless, which I think can be both a blessing and a curse. How do you think it has come to sound this way?
We are both inspired by what you might call great classic songs. As a teenager I listened to a lot of jazz, French chanson, blues and folk singers. We've never tried to be fashionable, just creative, ambitious. I would hate to think our music could lost its appeal over time. Duke Ellington said 'there are only two types of music – good and bad.' We're trying to do the good stuff.
 


You've been busy producing videos. Why is it so important to you to create good visuals and is it quick to produce these videos?
John makes the videos, although we often both direct them. Visual performance has always been an important part of music for me, the imagery in the songs is very strong in my mind. The lyrics are like paintings and the videos are an extension of that. The plan is to film the whole album eventually – next up is the Mazy Laws, our 8 minute, sexy slowburner that has picked up a lot of airplay, despite its length. There's a famous star-shaped maze near here we're looking forward to filming and getting lost in.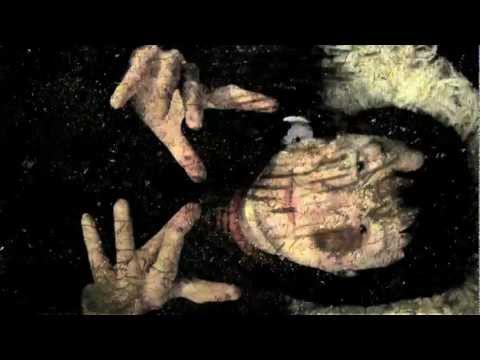 What is happening in the Outlands video, and were you actually underwater for a great period of time?
Outlands was made in a day, because we already had the footage. We went to Pompeii during our Italian tour last January. It was very wet and we noticed bubbles constantly popping up from the puddles, which must have been volcanic gas. It was magical and dreamlike. When John asked me what Outlands was about, I said it's like a lullabye, about drying your eyes, finding peace, solace, comfort, healing. He overlaid the bubbles over some footage of me, so I didn't have to be underwater! I think I look like a weird, innocent, adult baby playing with the bubbles, like when tiny babies first discover their hands.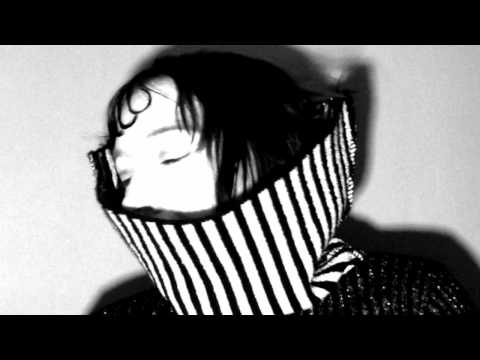 Mask is a similarly simple but eerily evocative video, how was it put together and what was the idea behind it?
Mask is about greed, vanity and dishonesty, the way people try and hide the truth with flippancy. At the moment, clever, talented people are being ignored and wasted while the well-connected few appear to be getting away unscathed. Mask is a comment on this.

Pumajaw by Janneke de Jong.
 
What can the audience expect when you play the album live?
We love playing live, it's the reason I became a singer in the first place. Over the years we've learned to choose our shows carefully – there's no point in us playing grungey indie venues, I won't stand being talked through. I just stop and confront people if that happens. I see us almost as a kind of theatrical performance. The songs are so deep, they need to be listened to, onstage we're quite intense and demanding, things happen we can't always predict – although there's been a fair bit of dancing going on at our recent gigs, so it's a bit of a party as well. We played at the Cafe Royal in Edinburgh recently, it's all fairylights and decadent decor – perfect!
 
You're off on tour of Italy in early 2012 – why Italy?
We do well in Italy, we've toured there a few times now. They're a bit more open to music as 'art'. I think our music suits their culture and temperament, they're not scared of self-expression.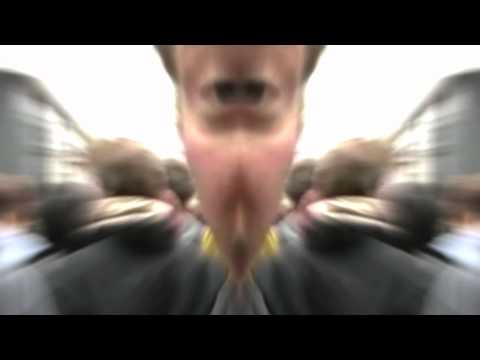 Billy Rose
When can people in the UK see you again? Which smaller festivals are on your hit list to play next year?
We'll be doing more UK gigs in the spring, but we're going to choose carefully. We'd like to do some small festivals,  we hate the big corporate rock ones. There's one called Lounge on the Farm we'd like to do, also a Scottish one called Doune the Rabbithole, we played there last year, it has a lovely idealism and positive atmosphere about it, they're not scared of trying something different.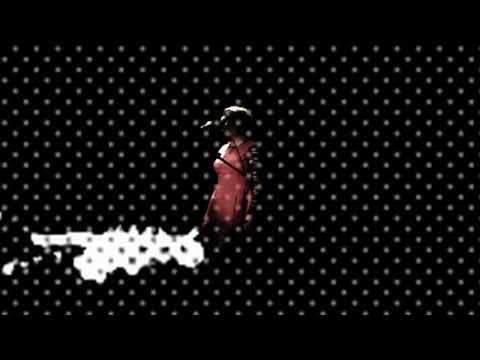 The Safe Inside (live in Genoa)
 
Any other exciting plans you can share?
We're already writing the next album, also we're about to sign a licensing deal with an American label, so 2012 could be a busy year for us.
 
Demonmeowmeow by Pumajaw is out now on Bedevil Records.
Categories ,6 Music, ,Bedevil Records, ,Billy Rose, ,blues, ,Cafe Royal, ,Demonmeowmeow, ,Doune the Rabbithole, ,Duke Ellington, ,edinburgh, ,electronica, ,folk, ,French Chanson, ,From Memorial Crossing, ,Gideon Coe, ,Herald Scotland, ,Italy, ,Janneke de Jong, ,jazz, ,John Wills, ,Late Junction, ,Loop, ,Lounge on the Farm, ,Lumen, ,Mask, ,Max Reinhardt, ,Outlands, ,Pinkie Maclure, ,Pompeii, ,Pumajaw, ,Radio 3, ,Sam Parr, ,scotland, ,Sleaze, ,The Safe Inside, ,Tiana Dunlop, ,Uncut, ,Vicky Fallon

Similar Posts: