Desperate Journalist by Matilde Sazio
In amongst a cluster of kebab shops on Kingsland Road, just before it gives way to the disparate delights of Dalston Junction, sits Power Lunches. A modest frontage conceals a small upstairs cafe (cans of Red Stripe the house speciality), whilst down below in the basement is the venue area, which also doubles as a rehearsal space. In the couple of years that it's been in existence, Power Lunches has put on an eclectic array of events, and the tiny basement usually finds itself packed to the rafters.
Desperate Journalist by Julie J Seo
Desperate Journalist have only been going for a short while, but they've already racked up a sizeable amount of column inches in the independent music press, as well as a couple of radio spots to go with their two singles and an EP. Named after an old Cure song (inspired by Robert Smith taking particular umbrage at one review), they follow a similar post-punk path to the likes of PINS and, most notably, Savages. Whilst not as intense as Savages, Desperate Journalist do share that echoey Siouxsie & The Banshees inspired guitar sound, and singer Jo Bevan's voice is not entirely dissimilar to the majestic tones of Siouxsie Sioux (interestingly, Bevan also moonlights as "Simone Le Bon" in all-female Duran Duran concept band Joanne Joanne – about as unlikely a pair of references as you could expect!).
Desperate Journalist by Helen Beeston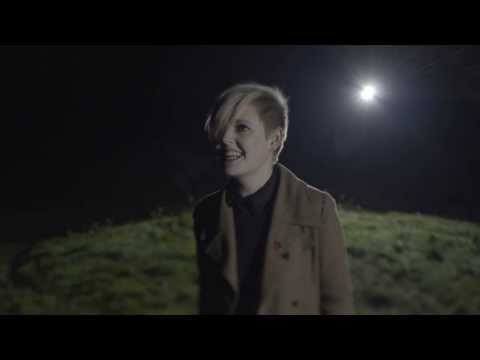 The basement was already pretty warm from the two support bands before Desperate Journalist took to the tiny stage, the room in absolute darkness and only illuminated by the lights situated above Jo Bevan's head. There were a few familiar faces in the crowd and some jokey requests to "play some Fleetwood Mac!", to which bassist Simon Drowner gallantly responded with a snippet of The Chain (otherwise known as That BBC Grand Prix Theme). They powered through a tight set, covering old favourites such as Cristina, Mistakes and the new single Happening. With Caz Hellbent pounding away on drums and guitarist Rob Hardy chipping away at chords, Bevan was a captivating presence centre stage, one minute swooping low and the next staring transfixed into the distance.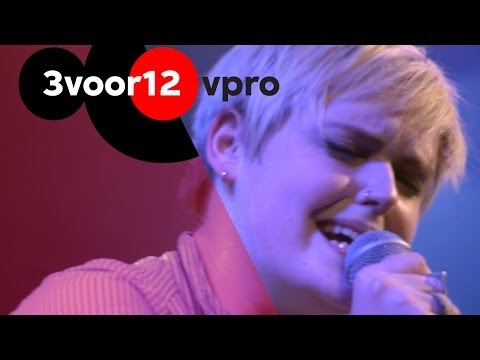 The set closed with a rousing version of Organ before the band jumped off stage and headed to the bar, leaving their instruments to carry on in feedback. With a debut album pencilled in for later in the year and a spot on the upcoming Camden Crawl, it looks like Desperate Journalist can expect a lot more glowing reviews, unlike the one that inspired their name!
Categories ,Camden Crawl, ,Caz Hellbent, ,Desperate Journalist, ,Duran Duran, ,fleetwood mac, ,Helen Beeston, ,Jo Bevan, ,Joanne Joanne, ,Julie J Seo, ,Matilde Sazio, ,PINS, ,Power Lunches, ,Rob Hardy, ,Robert Smith, ,Savages, ,Simon Drowner, ,Siouxsie & The Banshees, ,Siouxsie Sioux, ,the cure

Similar Posts: