MADE_craft_and_design

Tamara Schlesinger may have the sweetest voice but she's not above a storming yowl. And so this album starts, information pills the choir like harmonies and honeyed vocals of Take Me descending into yelps and impassioned declarations of "I feel nothing…"
My band once shared a horn player with 6 Day Riot. That, generic and the fact that they favour lashings of uke, illness might give a somewhat amateurish impression of the band. Nothing could be farther from the truth. The Times has recently declared them "a band accelerating to greatness" and whilst this kind of statement is commonly banished around by the broadsheets for once herein lies a kernel of truth.
6 Day Riot belong to that hazy genre of folky indie/pop, a strong horn section providing a dramatic backdrop to the more delicate tones of fiddle and ukelele, all topped off with a distinct latin flavour. Songs often start quietly but the mounting tension soon rises to the surface, repetition of phrases driving the meanings home. Always there is Tamara's voice; crystal clear, often mournful, and never more so than in To See Your Face. "I'm dying to see your face," she sings at top volume, her yearning interlaced with the delicate picked melodies.
I loved previous album 6 Day Riot Have a Plan and the new album is every bit as good, if not better. If you remain unconvinced by the folk/indie crossover then this is one album you really should try, the whole gorgeous beast best listened to in one fell swoop, finishing with the fabulous string laden Without These Words "I'll take them back if you believe their curse." Don't ever take these words back Tamara – they deserve to spread as far as they can.
On This Island is out today on Tantrum Records. You can catch 6 Day Riot live throughout November. Follow them on twitter here. And here's the wonderful stalkerish video for Take Me.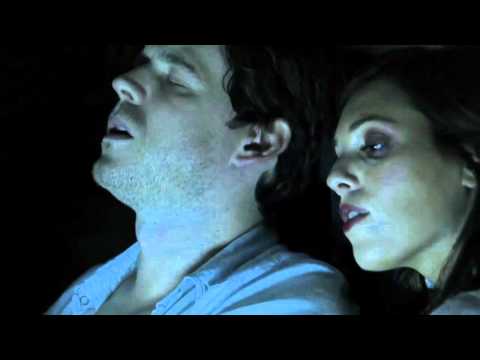 The upcoming album launch party at the Jazz Cafe is listed here.
Categories ,6 Day Riot, ,folk, ,horns, ,Indie, ,Latin, ,pop, ,Tamara Schlesinger, ,Tantrum Records, ,ukelele

Similar Posts: