Depeche Mode by Sam Parr
I was definitely in unknown territory, trying to make sure I took the right exit from North Greenwich station on a bitterly cold evening, with literally minutes to spare before stage time. I'd been reassured by a friend who had already gone ahead to the venue "don't worry, Depeche Mode won't be on until 9.30", only to subsequently receive a text (with many exclamation marks) that it was actually half an hour earlier. It didn't help that I'd never actually been to the O2 before (well, not since the days of its original incarnation as the Millennium Dome), so I was flying blind in terms of where I had to go. Luckily, after scaling two sets of escalators, I'd made it to my seat just in time, perched precariously in the top tier of the venue (the O2 is definitely not for those of a vertiginous disposition).
Depeche Mode by Daria Hlazatova
The O2 Arena seems to get mixed reviews, certainly in terms of the sound quality (though on the night, from where I was sat, it seemed fine to me), but being so far from the stage does, I think, make a difference to the whole gig experience, it tends to feel a bit more detached (especially if, like me, you're more used to venues like the Lexington, the Windmill or the Buffalo Bar – about as much contrast as you can get!).
Depeche Mode by Claire Kearns
Well, what is there left to say about Depeche Mode that hasn't already been said? Formed in Basildon, Essex, they first appeared as part of the synth pop scene that coalesced in the wake of acts such as John Foxx, Gary Numan, Orchestral Manoeuvres In The Dark and the (original) Human League, and whilst many of their contemporaries have long since been consigned to the annals of music history, Depeche Mode recently released their thirteenth studio album, Delta Machine.
Depeche Mode by Laura Collins
Tonight's appearance was the band's third gig in London this year (after two nights at the same venue in May), with the current Delta Machine tour apparently being their biggest in around 20 years. Still comprising of core members Dave Gahan, Martin Gore and Andy Fletcher, the live band is complemented by Peter Gordeno on additional keyboards and Christian Eigner giving the songs some beef on drums.
Coming on to a darkened stage, backed by giant video screens, Depeche Mode kicked off with the opening track from the new album, Welcome To My World – all brooding synths and Dave Gahan's typically lugubrious vocals. Another new track, the pounding Angel, followed, before old favourite Walking In My Shoes made an appearance. A fair few tracks from the generally well received Delta Machine album cropped up during the set, including the single Heaven (accompanied by a black and white film from long time collaborator Anton Corbijn), whilst Martin Gore took over vocal duties for The Child Inside. Accompanied solely by Peter Gordeno on keyboards, Gore did a couple of other solo numbers, including a mid 1980s B-side, But Not Tonight, which got the crowd singing along, and a reworking of an even older song, Leave In Silence (from 1982's A Broken Frame album). The inclusion of oddities like these, at the expense of some of the more well known tracks from Depeche Mode's extensive back catalogue, meant that this was no greatest hits set, but the crowd (made up of a real mix of ages) didn't mind.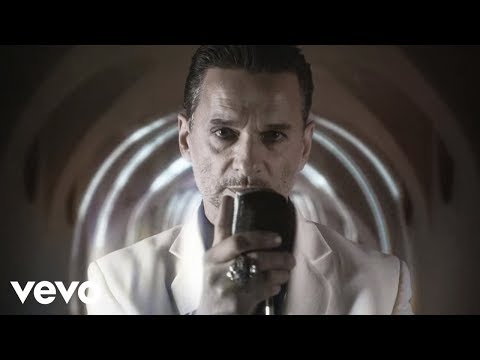 Depeche Mode by Daria Hlazatova
On stage, you could see the band had three very different roles – Dave Gahan was very much playing the rock star, spending much of the set bare-chested and spinning his mic stand, leaving Martin Gore to divide his time between playing keyboards and guitar (when not taking centre stage himself), with the bespectacled Andy Fletcher diligently prodding away at his keyboards and waving to get the crowd clapping along. All the while, a series of dazzling visuals, both specially recorded films and treated close-ups of the band, filled the wall behind them.
There were a few crowd pleasers thrown in too, with some selections from the band's late 80s breakthrough albums, Black Celebration, Music For The Masses and Violator. As the set approached its end (well, until the encore at least), we got an extended version of Enjoy The Silence, which at times seemed in danger of morphing into New Order's True Faith, and a slow, bluesy opening to Personal Jesus, before the song just took the O2's roof off.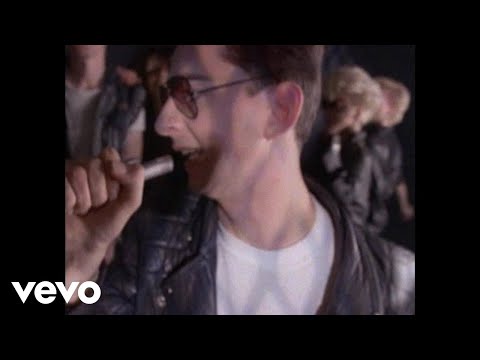 During the encore, Depeche Mode went back to basics with that staple of student discos (and having played it as a student DJ myself, I should know) Just Can't Get Enough, though it did seem a bit odd, especially considering how much darker the band's material subsequently became, to see a tattooed, 50 year old Dave Gahan singing this light and breezy electro pop classic. The band finished the set with an imperious Never Let Me Down Again, with Gahan getting the crowd (when they weren't all singing along) to wave their arms in the air.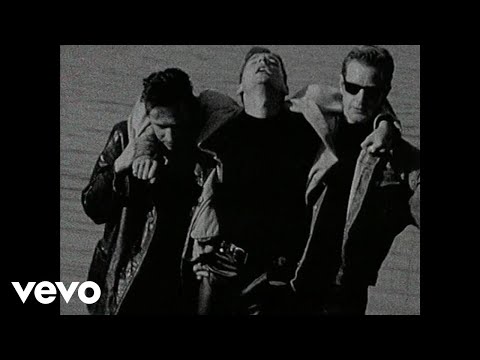 Depeche Mode by Daria Hlazatova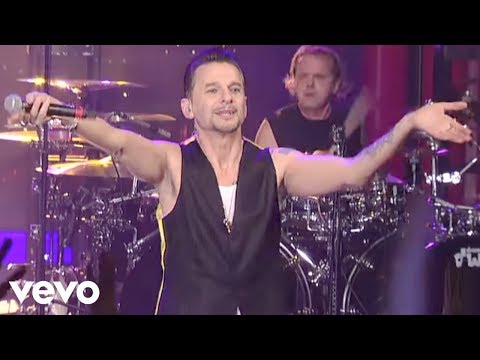 And so we departed from the arena, some people braving the queues to get on to the Jubilee Line, some deciding to let the moment linger in the bar that was having a Depeche Mode theme night, with cocktails named after various DM songs and a playlist consisting (with the exception of the odd incursion from Erasure and the Pet Shop Boys) of songs from Basildon's finest. One thing is for sure though, and that is, after over 30 years, Depeche Mode are showing no signs of slowing down, and they can still deliver an amazing show. Music for the masses, indeed.
Categories ,Andy Fletcher, ,Anton Corbijn, ,Buffalo Bar, ,Christian Eigner, ,Claire Kearns, ,Daria Hlazatova, ,dave gahan, ,Depeche Mode, ,Erasure, ,Gary Numan, ,Human League, ,John Foxx, ,Laura Collins, ,Lexington, ,Martin Gore, ,new order, ,O2 Arena, ,Orchestral Manoeuvres In The Dark, ,pet shop boys, ,Peter Gordeno, ,Sam Parr, ,Windmill

Similar Posts: