I've given you some great ideas for unique handmade Valentines cards, and now I bring you a round up of beautiful and unusual gifts, including, of course, some delightful jewels.

Dowse Design don't pander to the usual romantic image of Valentines, instead they have crafted an unusual gesture of love that is bound to turn heads: the Anatomy etched pendant comes in steel or brass and is made in England.

Jewellery designer Nicola Crawford has based her designs on the lost art of letter writing in a collection entitled With Love. These tumbling letters may well spell out your own feelings.

For something more jewel encrusted, Georgia Wiseman has some glamourous earrings. I love the art deco influenced Capella design, but she has also created a special limited edition pendant for Valentines; Sirus, which looks like a modern day flint, is made with a smokey Swarovski crystal set in rose gold. She's offering free P&P up until February 14th too.

We profiled Eye of The World Designs back in 2011, and since then designer Hope Von Joel has been busy building the brand, which bridges interior design and jewellery. I love these bold laminated wood and perspex earrings.

Moving on to other gift ideas, Made & Told are offering hand woven Ikat cushion covers with a heart pattern. They are handmade in Uzbekistan and come gift wrapped for £30 (including P&P) using the code SAINTVALENTINE. The company promotes traditional crafts from central Asia and you can watch a film about the making of the cushion on their website.

Designer Nichollette Yardley-Moore collects vintage fabrics, scarves and original flags which she then transforms into beautiful one-of-a-kind cushions. I like her romantic floral cushions, which are made up with vintage silk scarves from the 1960s

These pretty hankies by illustrator Robert Shadbolt are covered in smiling hearts. They are screen-printed by hand in the Mr.PS studio and come in double-packs of candy pink & sky blue, and plum & turquoise.

If you find an overload of hearts a bit saccharine, how about this starry hand painted teapot by Chloe Cook?

Or how about a beautiful rich red hand made leather Howe clutch from M.Hulot?

Slate hearts from London Kills Me are hand cut from reclaimed roof slate, much of it from the nineteenth century, meaning that each one has a slightly different patina. They can be written on in chalk pen: making them an ideal alternative to a paper card.

This wool and silk mix scarf by Sabina Sauvage features four bold hummingbirds and comes with a lovely blood red border.

There's something a bit, I don't know, meaty, about this unusual bright red Cove Paisley scarf by designer Charlotte Linton. It would make an unusual gift, the swirls reminiscent of hearts and body parts.

Artist David Shillinglaw offers beautiful hand painted bottles, which come with a short personal message: perfect for a beer lover perhaps?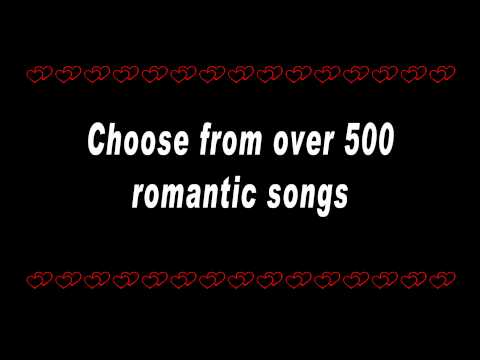 And: for something a bit different, how about a personalised serenade over the phone from consummate karaoke professionals Hot Breath (above). 'Intimate, passionate and 100% from the heart. All sung by a professional amateur to the best of their ability.'
To find exclusive handmade designs, go no further than the Love.Make Designs pop up shop at Craft Central's Corner Shop in Farringdon, London from the 11-17th of February.

And don't forget, chocolates will always go down a treat, so why not take advantage of some great discounts at My Voucher Codes? Get 10% off any purchase from Hotel Chocolat: how about their Sealed With a Kiss selection, which comes in a pretty heart shaped box?

Or you could really make an impression with this Be My Valentine chocolates selection from Thorntons, with a bespoke message hand iced onto a chocolate tag. Take advantage of My Voucher Codes and get a free box of chocolates when you spend £20 with Thorntons, plus free delivery on orders of £25 or more.
To round off the blog, here's a clever infographic describing spending patterns on Valentines Day, brought to you by the folks at My Voucher Codes.

Fancy being featured in one of my regular round ups? Make sure you follow me on twitter @ameliagregory: most of these designers responded to open callouts for Valentines ideas.
Categories ,2013, ,anatomy, ,Be My Valentine, ,bespoke, ,Capella, ,Charlotte Linton, ,Chloe Cook, ,chocolate, ,Cove Paisley, ,Craft Central, ,cushions, ,David Shillinglaw, ,discounts, ,Dowse Design, ,Eye of The World Designs, ,Georgia Wiseman, ,gifts, ,handmade, ,Hope Von Joel, ,Hot Breath, ,Hotel Chocolat, ,Howe clutch, ,Infographic, ,jewellery, ,Karaoke, ,London Kills Me, ,Love.Make Designs, ,M.Hulot, ,Made & Told, ,Mr PS, ,My Voucher Codes, ,Nichollette Yardley-Moore, ,Nicola Crawford, ,Robert Shadbolt, ,Sabina Sauvage, ,Sealed With a Kiss, ,Sirus, ,Swarovski, ,The Corner Shop, ,Thorntons, ,Uzbekistan, ,Valentine's Day, ,Valentines, ,Vouchers, ,With Love

Similar Posts: