Ukulele Christmas Carol by Abi Hall.
Christmas tunes from respectable bands have never been more popular – both original compositions and covers of old favourites – here's my round up of the best.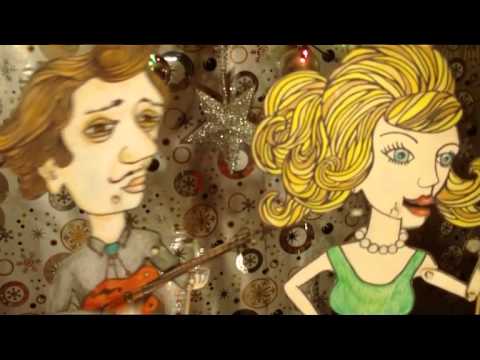 Piney Gir has put together this absolutely adorable lo-fi animated video for her festive ditty Christmas Time – just a few paper dolls with joints and a tacky set. And it works brilliantly! Best of all there is a free download of the tune.

Christmas, Single – Viv Albertine by Sam Parr.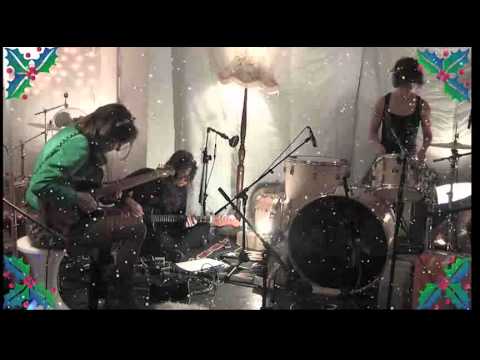 One of the original purveyors of girl power – Viv Albertine of The Slits – has put together a typically alternative single, radically titled It's A Christmas, Single. I love the lyrics, which include gems such as 'I like being single, cos I get stuff done.' Speaking as one who has spent many a Christmas in the single state I can testify to this truth. It's another free download so get stuck in.


On a slightly different tangent make sure you check out Darren Hayman's Christmas Advent Project. Together with Fika Recordings he has been releasing a split single every day of December. In the spirit of Christmas all the tunes will be distributed for free at the end. Watch accompanying videos for the project above.

Christmas Illustration by Camille Block.

My Tiger, My Timing take on the commercialism of Christmas in 2011 for the cute sleigh bell driven ditty See You On New Year's Day.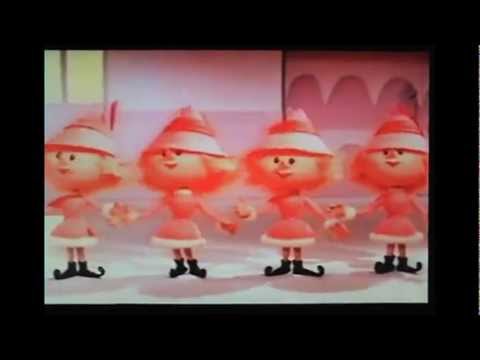 From Manchester Flow Machines bring us their remake of the Saint Etienne and Tim Burgess classic I Was Born On Christmas Day. In exchange for a download they are encouraging fans to make a donation to Barnardos – a very nice touch. The single also has a fab retro inspired video.
I reviewed the debut album from Fairewell recently, and singer Johnny is hot on the case with a festive offering – he lends his inimitable woozy filmic sound effects to a new no-sing version of In The Bleak Midwinter, accompanied by a sad little film.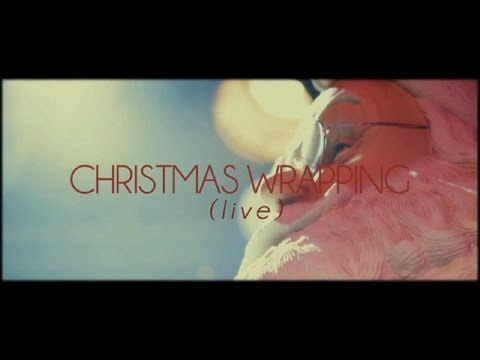 Dog is Dead present Christmas Wrapping, a song by seminal 80s band The Waitresses that most will recognise – only this time harmonised by men in fairisle jumpers. Nice. And free to download too.

On the cover tangent how about Honour Before Glory's cover version of Chris de Burgh's festive classic A Spaceman Came Travelling. It's a real oddity – a spaced out laid back version of the original.

Reindeer music by Gaarte.
Yet another free track: A Wombling Merry Christmas by The Very Most gets the lilting folk treatment that transforms it into a song that can be enjoyed by adults as much as kiddies. Indiecator have released a whole EP for Christmas.


Summer Camp cover a famous tune with their oddly titled All I Wonderful Christmas Is You.
Finally not forgetting the latest single to be taken from A Very She & Him Christmas, also reviewed on these pages: Christmas Day can be heard here.
Next up: my review of whole Christmas albums. Yup, some bands have really taken the festive theme to new limits.
Categories ,A Spaceman Came Travelling, ,A Very She & Him Christmas, ,A Wombling Merry Christmas, ,Abi Hall, ,All I Wonderful Christmas Is You, ,Barnardos, ,Camille Block, ,Chris de Burgh, ,Christmas, ,Christmas Advent Project, ,Christmas in Haworth, ,Christmas Time, ,Christmas Wrapping, ,Darren Hayman, ,Dog is Dead, ,Fairewell, ,Fika Recordings, ,Flow Machines, ,Gaarte, ,Honour Before Glory, ,I Was Born On Christmas Day, ,In The Bleak Midwinter, ,Indiecator, ,It's A Christmas Single, ,Laura Millward, ,Moshi Moshi, ,My Tiger, ,My Timing, ,Piney Gir, ,Saint Etienne, ,Sam Parr, ,singles, ,summer camp, ,the slits, ,The Very Most, ,The Waitresses, ,Tim Burgess, ,viv albertine

Similar Posts: