Vessels by Octavi Navarro.
I am somewhat enamoured with the new EP from Vessels, a Leeds band who favour an expansive yet melodic post rock orchestral sound. A few days before they return to a slew of dates in the UK following a lengthy tour of Europe with Oceansize I caught up with them via the medium of t'internet. Here's what they said.
Your new single is the intriguingly named Meatman, Piano Tuner, Prostitute. Why the strange name, and what does it mean?
The name was chosen by Stuart Warwick (guest vocalist and lyricist on the track). I asked Stuart about his inspiration and he said: "I guess (like most of my songs) it's about intimacy, and vulnerability. Whilst the lyrics were assembled quite randomly, when I was singing it I had in my head the image of a young pretty girl dancing for an elderly man. This girl pretends to be assertive and powerful and yet she is well aware that the old man's eyes penetrate her in ways she couldn't imagine. It scares, disgusts and arouses her. I love that book 'The Butcher' by Alina Reyes. It's such an evocative story of sexual awakening that the words practically drip off the page, it's so vivid and sensual."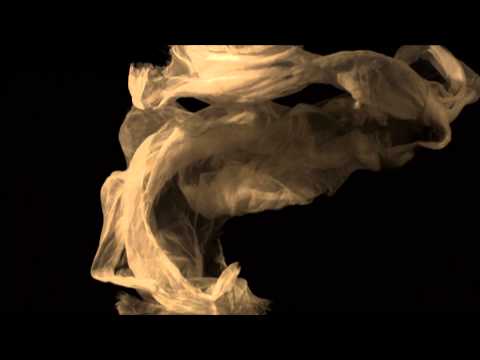 You've made a video with Kira Zhigalina, why did you choose to do it with her and what inspired the treatment, which is very dreamy?
She had made a video for the band Polar Bear which we liked so we made contact to see if she'd be interested in doing one for us. She was very keen on the track 'Meatman, Piano Tuner, Prostitute'. The way the music developed reminded Kira of an insect metamorphosis, specifically a firefly which uses its glow as a mating signal. This ties in with Stuart`s lyrical focus on sexual/sensual awakening. The intension of the video is to explore an explosion of senses after a period of restriction within the cocoon. You can check out more of her work here.
You worked with Brighton based singer songwriter Stuart Warwick – how did this collaboration come about?
We've been friends with Stu for a while and we'd been wanting to incorporate his vocals into our music for a long time. We tried some things a few years back but the music wasn't quite right. As soon as the music for 'Meatman…' started to develop, we knew it would be perfect for Stu. So we cajoled him into a trip up to Leeds and spent a couple of days in our basement rehearsal space in Leeds laying down vocals which we took took Texas and incorporated into the final track.

Vessels by Jenny Robins.
Ornafives has been part of your live set for two years – why have you only now decided to release it with the single?
Ornafives started out as part of the song 'Wave Those Arms, Airmen', from our first album. We decided during the 'White Fields…' sessions that it should be a piece of music in its own right. It was the first post-'White Fields…' track that we finished but we didn't get an opportunity to record it to a high enough standard until we found ourselves back in the studio for the second album with John Congleton in Texas. It's definitely been fun playing it live over the past few years and it's good to have a well recorded version of the tune.
How has the fact that you are from Leeds shaped you as a band?
Well, the music scene is great in Leeds. There are some great venues and a bit of a community spirit going on. Everyone seems to know everyone else. There are some cool bands too. Some of my favourites are/were Grammatics (RIP), Worried About Satan, I Concur, Red Stars Parade (RIP), Chickenhawk, iliketrains, Humanfly, Two Minute Noodles and Quack Quack. The best venue in Leeds is the Brudenell Social. We've played more shows there than anywhere else and they get great artists through like Fourtet, Explosions in the Sky, Deerhunter, Low, Caribou etc. We've been in and around the Leeds scene and community for the last 8 years and I guess it's influenced us in numerous ways – whether it's the music other bands play or just the people who make the music scene what it is – possibly the most significant for Vessels are Nath from the Brudenell and Haydn from Brainwash. They've both really helped us out in a massive way over the years.

Vessels by Meera Lee.
You've been documenting your tour around Europe – has the response from fans been good? Both online and at gigs, what has it been like?
The response has been amazing. I think Germany has been consistently the best country so far but they've all been fun. Finland was great too. And Madrid was possibly the highlight of the whole adventure. Spaniards certainly know how to let you know when they're enjoying the show. 90% of the people we're playing to have never heard of us before which is great for us. I think that most people who like Oceansize's music also tend to be open to the music that we make so the reactions have been overwhelmingly positive. I can't really emphasise enough how important this is, especially on days when you're tired or sick. Getting a good response on those days really gives you the motivation to keep doing it and get better. Sounds kinda cheesy, but it's true.
What has been the most memorable part of the tour so far?
Too many to recount. I think some of the most fun shows have been Poland, Germany and Finland. On our way from Poland to Prague we managed to leave our sound engineer Jon in a service station somewhere outside Poznan at 0600 on Sunday morning. I got a call from Jon about 4 hours later when we were outside Berlin, telling me that he'd spent the last few hours in freezing cold with no jacket trying to obtain a charger for his phone in a city that was almost completely closed, so he could alert us to the sitation. In the end it wasn't physically possible for him to make the Prague show. Thus we were re-united in Leipzig. It was a glorious moment. The 21 hour vomit-inducing ferry from Helsinki to Poland goes down as a memorable low point. There've been a few other highlights but probably not fit for your publication.

Vessels by Kayleigh Bluck.
You will be playing the Queen of Hoxton this November – why should people come down and watch you?
This is a pretty difficult question to answer. I mean I think we put on a good show and I like our music. If you like it too, then I guess that would be a good enough reason. Following the month-long Euro-trek, I think we'll be on pretty good form. Plus we will be performing our new single 'Meatman…' with Stuart Warwick (who is also supporting). I'd say it would be worth coming just to hear his remarkable voice – he's first on too, so worth coming down early.
What can we expect from the new album?
I think it's more based around grooves and loops than the first one. It's occasionally verging on danceable too. I mean ultimately it's rock music with some electronica and atmospherics incorporated into the sound. Towards the end of the album there is an abstract jam with some spoken word courtesy of the renowned French philosopher, Baptiste Goichon. That, for me, is the album highlight.
Vessels play Leeds, Manchester, London & Bristol: full listing here.
Categories ,Alina Reyes, ,Baptiste Goichon, ,Brainwash, ,Brudenell Social Club, ,caribou, ,Chickenhawk, ,deerhunter, ,Explosions In The Sky, ,finland, ,Fourtet, ,Germany, ,grammatics, ,Humanfly, ,I Concur, ,I Like Trains, ,iliketrains, ,interview, ,Jenny Robins, ,John Congleton, ,Kayleigh Bluck, ,Kira Zhigalina, ,leeds, ,Leipzig, ,low, ,Meatman, ,Meera Lee, ,Oceansize, ,Octavi Navarro, ,Ornafives, ,Piano Tuner, ,poland, ,polar bear, ,Poznan, ,Prague, ,Prostitute, ,Quack Quack, ,Queen of Hoxton, ,Red Stars Parade, ,Stuart Warwick, ,texas, ,Two Minute Noodles, ,vessels, ,Worried About Satan

Similar Posts: