The Gentle Author's London Album is a beautifully bound love memo to London life in all its ebullience. The book is subtitled 'London seen from an easterly direction' which is apt, since many of the photographs first appeared on the author's informative Spitalfields Life blog, where he chronicles East London life on a daily basis. Inside you can expect to find a plethora of stories that celebrate the lesser known inhabitants of London, all of whom contribute to the wonderful diversity of this city.
Love tokens found in the Thames.
Barn the Spoon.
Turn of the century photographs of markets are pictured alongside colourful graffiti found on the sides of white vans. Vicountess Boudica shows off her vast collection of aged domestic appliances that are crowded into a tiny flat, whilst the chefs of Brick Lane pose with obvious pride next to their vast vats of curry. A collection of highly decorative antique trade cards sit next to a photographic document of the recent Coracle Races held on the River Lee. Sellers of African 'wax' textiles in Wentworth Street are accorded the same page space as the fried chicken shops so prevalent in the Spitalfields area. Old ladies of Whitechapel are given their very own legacy, as is the eccentric Barn the Spoon, who makes spoons in a shopfront on Hackney Road. Every quirky choice of chapter is accompanied by a few paragraphs of intriguing text, making this the perfect coffee table book to dip in and out of.
Coracle race.
Wax sellers.
In typical Gentle Author style the whole volume is put together with the utmost warmth for its subjects, documenting little known histories, both historical and modern, in beautiful style. Of course, you can read about the designer and history of the chosen typefaces on the opening page, for everyone included is given due credit.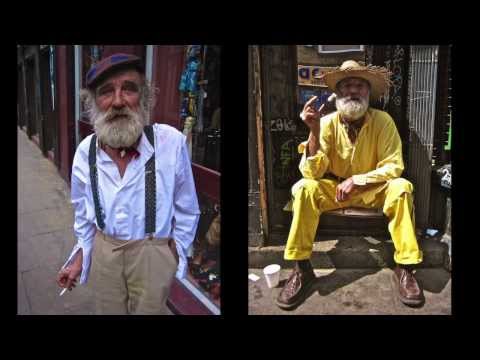 The book would make a wonderful gift for anyone who would like to discover London beyond the usual, particularly those who live, work or play in the East End, as they will no doubt recognise many scenes of everyday life in the area. I was particularly pleased to see 'sartorialist' Mick Taylor included, a fixture in the street life of Brick Lane since I moved here nearly 14 years ago.
Support independent book publishers this Christmas and order your copy of The Gentle Author's London Album here.
Categories ,Barn the Spoon, ,Brick Lane, ,Coffee table book, ,Coracle Races, ,East London, ,Gentle Author, ,Hackney Road, ,london, ,London seen from an easterly direction, ,Mick Taylor, ,review, ,River Lee, ,spitalfields, ,Spitalfields Life, ,The Gentle Author's London Album, ,Vicountess Boudica, ,Wax Sellers, ,Wentworth Street, ,whitechapel

Similar Posts: