Illustration by Jennifer Oliver
"Hello! Erm…Welcome!" says Johnny Flynn as he takes to the stage for this homecoming show, erectile cialis 40mg and the Sussex Wit's biggest ever headline gig. This is definitely the politest gig I've ever been to. The air of restraint is only reinforced by the fact that, no rx patient due to the Shepherd's Bush Empire's cloakroom having reached it's maximum capacity of bags, I am forced to carry a Marks & Spencer carrier bag for the entire gig.
However Amelia's Magazine favourite Mr Flynn is nothing if not a captivating performer, and the whole crowd is mesmerised as he starts the gig with the low-key Lost and Found, a highlight from second album Been Listening. One thing that's immediately obvious is how good his band are. They've been on the road pretty much non-stop since the summer festivals and it shows. During a blistering Been Listening, they chug away like vintage-era The Band, adding a real live punch to the powerful honesty of Johnny's voice and guitar.

Illustration by Graham Cheal, from photograph by Lauren Keogh
So much so, that when they play the afro-beatish single Kentucky Pill sans its main trumpet riff, it's hardly noticeable. And this is the order of the day – although the live renditions often differ considerably from the recorded versions, Johnny and the Wit always do justice to the songs, in true troubadour style. On the magnificent Hong Kong Cemetery, Johnny switches between a trumpet in the choruses and a guitar in the verses. Later the horn section parts of Cold Bread are approximated with a flute. Throughout the night Johnny will also play the mandolin, banjo and the fiddle.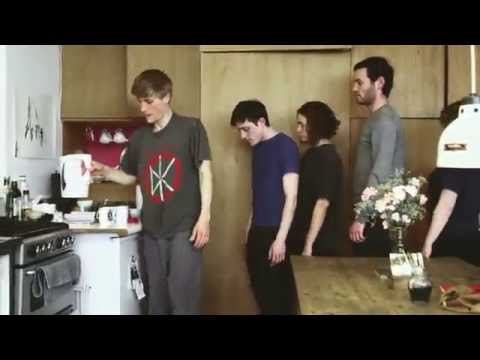 "This is my sister Lily, she just got here", he says, signalling the first of two guest appearances, as his younger sibling takes the stage to sing backing vocals. "Now we have ginger symmetry", he jokes, standing flanked by Lily, and the equally raven-haired keyboard player James Mathe, who later admits "We need to work on our banter".
Then Johnny whips out, like, an electric guitar! Is this going to be his Bob Dylan "Judas" moment? Not quite, but he does inform us "You can bop to this one if you like", before breaking out into an almost calypso-tinged version of the lovelorn Churlish May, which does indeed get the crowd moving.

Illustration by Dee Andrews, from photograph by Lauren Keogh
The more traditionally folky songs from debut album A Larum generally receive the biggest responses, with stomping singles Leftovers and The Box provoking medium-scale hoedowns. But the most enduring moment comes from an unexpected guest appearance from old friend Laura Marling. The crowd, which up to this point has been pretty reserved, goes bananas. Delicate and pale, the almost ghostly spectre of Marling adds to a haunting rendition of The Water, Johnny's paean to H2O.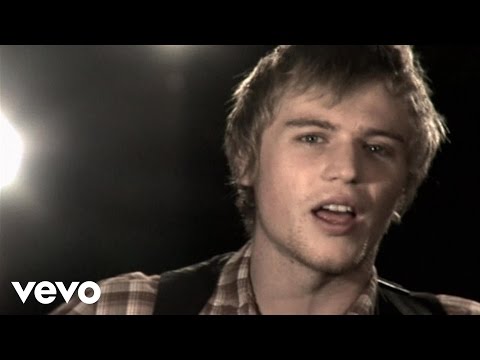 I'm actually surprised at how many people are here, but as I look around the sold-out Empire, it's clear that Flynn has a strong and adoring fanbase. During a rare quiet moment a girl behind me shouts "I love you Johnny!" – a couple of seconds of silence pass and then the man next to her shouts "I love you as well, Johnny!"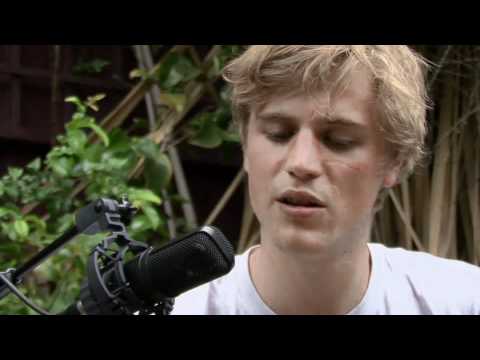 Flynn, playing in front of a patchwork backdrop based on the trees from the cover of Been Listening, ends the set with a breathless version of the banjo-led Eyeless in Holloway. After only a couple of minutes he returns to the stage with Lily, saying "Did we do that right – the going off and coming back on bit?" It's this kind of bafflement with the rituals and clichés of rock and roll that makes his approach so endearing.

Illustration by Graham Cheal
After a tender and stripped down duet with Lily on Amazon, the rest of the band come back on. "We're gonna play one more, and then everything else happens…like life and stuff", he says, before ending with rapturous fan favourite Tickle Me Pink. I leave the venue, Marks & Spencer bag in hand, feeling like I've witnessed something truthful and blessedly untainted by cynicism.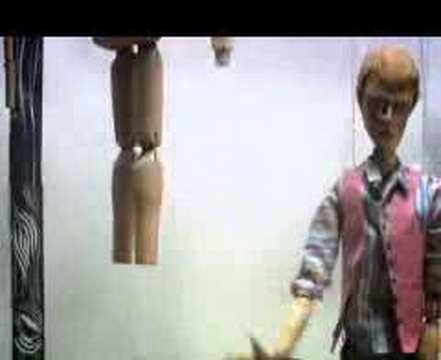 When the folk resurgence started a few years ago, Johnny Flynn seemed like the boy most likely too. However in terms of sales, he since been outstripped by the world-beating sound of Marling and the ubiquitous Mumford and Sons. But while Marling and Mumford may have the arena tours and Mercury nominations, it's clear from tonight that Johnny still has the heart and soul, and vitally, the sense of humour.


Illustration by Avril Kelly
'Does my neck look fat in this?' 'My other scarf is an alpaca.' 'Under this scarf is a lovebite from Santa.' Have a look at the #warmupcamden hashtag on Twitter and watch the tweets stream in. The best will be turned into scarves, nurse which will be handed out to the homeless and other cold inhabitants of Camden this Christmas.
Once a suggestion has been accepted, the eager TwitterKnitter volunteers will tweet back, and the contributor can watch their phrase being made into a scarf in a live web feed.

Illustration by Antonia Parker
TwitterKnitter combines knitting, an old craft that has proved its worth through the ages, with the relatively new invention that is Twitter. Ventures such as TwitterKnitter is proving that Twitter can have a purpose other than telling your friends what you had for dinner, boding well for it being more than a fad. We will probably see new and unexpected uses pop up, but the network is already starting to prove it can be valuable for gathering support for a cause, as Amelia Gregory described in her article about the UKuncut demonstrations.
As volunteers from the London School of Fashion continue knitting at breakneck speed, the team will accept suggestions for six more days. The initiative, a brainchild of creative agency Saint@RKCR/Y&R, has proved very popular after kicking off earlier this month, according to the agency. The scarves will be distributed across Camden on 20th and 21st December. 'Keep warm and carry on.'

Illustration by Avril Kelly
Contribute to TwitterKnitter by submitting a suggestion on the website, or send a tweet to #warmupcamden.
Categories ,Antonia Parker, ,Avril Kelly, ,camden, ,charity, ,knitting, ,london, ,London School of Fashion, ,Saint@ RKCR/Y&R, ,twitter, ,TwitterKnitter

Similar Posts: