Beth Jeans Houghton by Gemma Cotterell
Squeezing past the punters at the bar, I could see that the box-like auditorium of Hoxton Square Bar and Kitchen was already full in anticipation at the arrival of Beth Jeans Houghton. This was the last night of the tour supporting her new album, Yours Truly, Cellophane Nose, and, like her most recent appearance in the capital (Upstairs at the Garage), all tickets had long since gone.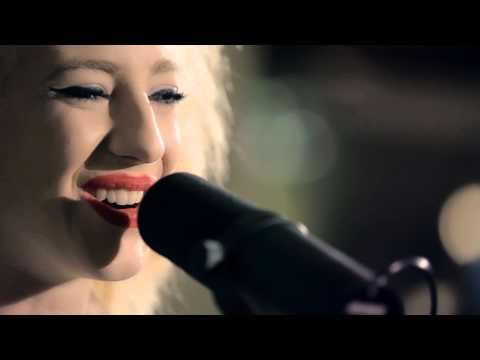 I'd first discovered Beth Jeans Houghton a couple of years ago, playing a set at the Windmill in Brixton. At the time, the young Newcastle singer was a hotly tipped one-to-watch on the nu-folk scene (though she would probably consider herself more un-folk) following the release of the Hot Toast Volume One EP, before she seemingly dropped off the radar. Houghton resurfaced last year, having signed to Mute, and could be spotted playing at the Camden Crawl and, later on, at the Lexington (sporting a tiger stripe onesie, as you do). Gone are the wigs that she used to wear at gigs, the acoustic guitar (she's now electric, you see) and the battered suitcase that doubled as a bass drum, but that amazing voice is still unchanged.
Beth Jeans Houghton by Sandra Jawad
Taking to the stage with her band, the Hooves of Destiny, there was bit of a jokey keyboard and drums Also Sprach Zarathustra moment before things got underway. The set was basically a run through of tracks from the album, with a few added goodies thrown in. Houghton was very much centre stage, with a sparkly blue dress, bouffant blonde hair and bright red lipstick, and her voice soared through songs like Dodecahedron and Liliputt. Some Afrobeat-style guitar introduced Atlas, which I'm fairly sure had a few subtly altered lyrics, and old favourite I Will Return, I Promise was given a sprightly makeover.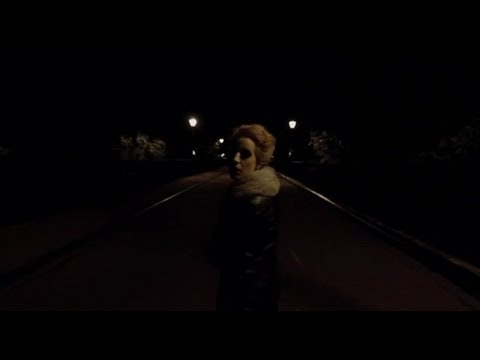 Houghton was more than capably backed by the band, featuring the imposing Findlay MacAskill on violin and backing vocal duties, Dav Shiel and his galloping drums, Ed Blazey swapping between trumpet, a very posh banjo and guitar and bass player Rory Gibson's frighteningly loud trousers. It was pretty clear that everyone was enjoying themselves, and a broken string and dodgy guitar strap did little to dampen the onstage banter. Houghton was in impish mood, telling the audience what MacAskill (a doctor) had been doing during the day (repairing some poor unfortunate's nether regions) before conducting a survey of what people's favourite words were ("discombobulation" seemed to score quite highly). There was also a prize for "funkiest dancer" up for grabs.
Beth Jeans Houghton by Claire Kearns
The set closed with Houghton and the Hooves joined by the support band, Goodnight Lenin, for a fully choreographed rendition of (would you believe) Madonna's Like A Prayer, before being urged back on stage by the crowd for an encore and ripping through the joyously punky coda to the album finale, Carousel.
With her much anticipated album finally released (and very well received), and now apparently based full time in Los Angeles, it looks like Beth Jeans Houghton and the Hooves of Destiny will be riding on to bigger and better things.
Categories ,afrobeat, ,beth jeans houghton, ,Brixton, ,Camden Crawl, ,folk, ,Goodnight Lenin, ,Hooves of Destiny, ,Hoxton Square Bar and Kitchen, ,Los Angeles, ,Madonna, ,Mute, ,Newcastle, ,The Garage, ,The Lexington, ,The Windmill

Similar Posts: