Photography by Amelia Gregory.
This morning I made an especially early start so that I could take a whack at a 'piggy piñata' outside the Annual International Banking Conference held in Threadneedle Street. Sometimes I think that I live just a little bit too close to the axis of financial evil that is the City of London, viagra buy but it sure makes it handy to get along to protests.
In collaboration with the UK Tar Sands Network, Climate Camp London decided it would be a good idea to swing by this conference – attended by RBS head honchos Stephen Hester and Gordon Nixon – as a preclude to the main national Climate Camp, to be held somewhere near the headquarters of RBS outside Edinburgh in Scotland this summer. You probably don't need me to tell you that RBS was bailed out by the tax payer and is now 83% owned by us – yet the bank continues to invest in the Alberta tar sands, the most destructive fossil fuel process ever – as well as funding UK based fossil fuel extraction projects such as open cast coal mines. Yes, open cast coal mines really are reopening up and down our countryside, ruining not only the landscape but the health and happiness of locals: except in the 21st century huge diggers are used to slash open the landscape, instead of sending men down into the pits. And we have no say in this. Now don't that feel a little unfair? For this reason RBS is the main target for Climate Camp actions this year and especially at our annual summer camp between 19th-25th August.
"Have a bash at the bankers," we offered passers by as we swung at the rather impressive treasure box/piggy piñata with a not-nearly-as-resilient green plastic cricket bat. Many bemused bankers snapped up a copy of our Never Mind the Bankers paper, cunningly sold to them as a "Financial Times supplement" or "RBS newspaper" as they entered the venue, but the piñata piggy – despite the loss of it's legs and head – was keen to hold onto it's contents till the end. Will the RBS bankers keep flinging (our) dosh at fossil fuels extraction? Will they? Finally we were showered with… a batch of Oyal Bank of Scotland bank notes.
But this was just a warm up. Will you be joining us in August? Right now local groups up and down the country are arranging travel up to Scotland, so do find yours and get involved. If you're based in London and would like to find out more about how to get involved in Climate Camp here you can attend a Welcome to Climate Camp session this weekend. Join the Facebook event here.
You can watch my qik video of the piggy bashing here and read more about the open cast coal mine at Merthyr Tydfil here – site of the Climate Camp Cymru last year. Find lots more about the tar sands all over my website… and check out the other amazing action that happened today… when activists from Liberate Tate paid a visit to the BP sponsored British Museum.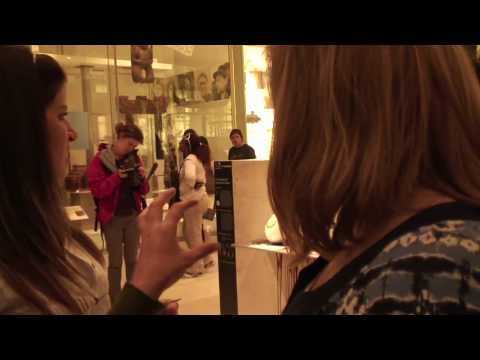 …which followed another Liberate Tate action at Tate Britain a few weeks ago…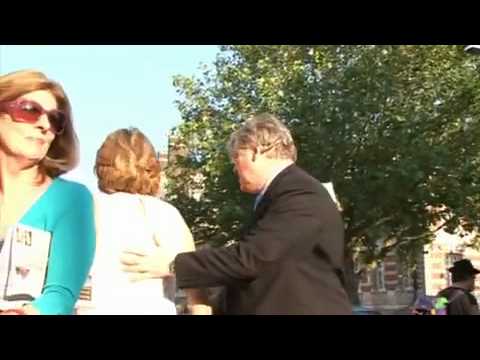 Things be hotting up out there… don't get left behind.
Categories ,Annual International Banking Conference, ,BP, ,British Museum, ,City of London, ,Climate Camp, ,Climate Camp Cymru, ,coal, ,edinburgh, ,Financial Times, ,Fossil Fuels, ,Liberate Tate, ,Never Mind the Bankers, ,oil, ,Piggy Piñata, ,RBS, ,Tar Sands, ,Tate Britain, ,Threadneedle Street, ,UK Tar Sands Network

Similar Posts: