I love Time To Run, the new single by LA based alt pop band Lord Huron: it's a big Appalachian infused pop melody accompanied by a wonderful spoof video of a bad 'spaghetti' Western (complete with indecipherable Indonesian subtitles) that was shot on a shoestring in the searing desert heat. Founder and front man Ben Schneider thoughtfully describes the making of the video below. Sounds like fun…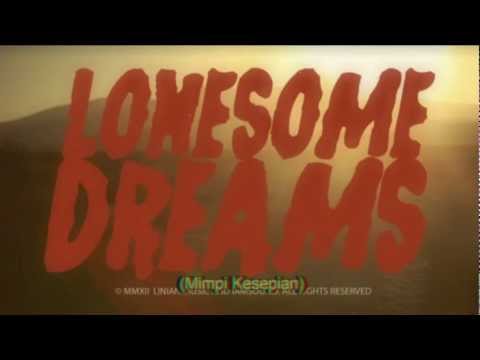 Working from source material, our concept was pretty clear from the beginning. We were really looking for a collaborator to bring the idea to life and enhance it without much of a budget. I've been friends with (director) Evan Weinerman for a couple of years. We share a lot of similar references and had talked about working together for a while so it seemed like a natural choice. I knew he was good at thinking creatively and stretching a budget. In general, I like working with people I know personally because we can speak freely and call each other's bullshit without feeling awkward. It just makes the ideas flow easier.
 


The first thing we did was spend some time looking at references and pinning down the aesthetic. I had something pretty specific in mind – a western with some exotic touches. We watched some classic westerns, a few Bollywood clips, read some pulp novel passages. Once we were on the same page, we took a day with our producer (and LH guitarist) Tom Renaud just driving around in the desert looking for a good location. We found it, way out there. A big stretch of nothing.
 


We spent a couple days at prop and wardrobe houses. That was really interesting. Being in LA, we've got access to just about anything you could think of. Egyptian armor? Why not. Ceremonial Hindu belt? Sure thing. It was pretty tough choosing just a few items and staying within our budget. Thanks to everyone's hard work, things started taking shape. We spent the night before the shoot making some final props. Stained clothes, colorful banners, old camp supplies.
 


We had one day to shoot. Of course, a couple of our actors dropped out at the last minute. Not surprising, as it was supposed to be about 102 degrees farenheit at our location. No matter. We called up some good mates who graciously agreed to play hooky from the office and join us on our desert adventure. We set out at about 5 in the morning, packed like sardines into a few cars and a rented truck.
 
It was, indeed, quite warm, but we had shade and plenty of water and the sweat really helped sell the dirty cowboy thing. The looks of exhaustion and torture you see on the actors' faces are only partially put-on. We spent about 14 hours out there and then headed back to LA to shoot the night scene. Another 5 hours or so. Not a soul complained. Good sports all-around. Damn fine group of people. I'm proud to have worked with all of them and proud of what we made together.
 
Video Credits:

Director: Arms Race
 (Evan Weinerman)
Producer: Tom Renaud

Director of Photography: Garret Curtis

Editor: Benjamin Dohrmann

Makeup/Hair: Talia Londoner

Assistant Camera: Hilkiah P Browne

Wardrobe Consultant: Annie Jewell

PA: Caitlin Schneider
Actors: Mark Barry, Brett Farkas, Tom Renaud, Miguel Brinseño, Ben Schneider, Kenny Apel, A-iya, Anthony Nickolchev, Lynette Emond, Kevin Kinsella
Download Time To Run for free above. The debut album Lonesome Dreams by Lord Huron is out in October.
Categories ,A-iya, ,Annie Jewell, ,Anthony Nickolchev, ,Appalachian, ,Arms Race, ,Ben Schneider, ,Benjamin Dohrmann, ,Bollywood, ,Brett Farkas, ,Caitlin Schneider, ,Evan Weinerman, ,Garret Curtis, ,Hilkiah P Browne, ,Kenny Apel, ,Kevin Kinsella, ,Lonesome Dreams, ,Lord Huron, ,Lynette Emond, ,Mark Barry, ,Miguel Brinseño, ,single, ,Spaghetti Western, ,Talia Londoner, ,Time To Run, ,Tom Renaud, ,video

Similar Posts: