eyeballs


Susie Bubble needs no introduction and I absolutely adore Rachel's rendition of this infamous fashion blogger. She's been a great supporter of Amelia's Magazine so it was an honour to see her at the launch party. You can read her write up here. Thanks Susie!
Rachel de Ste. Croix has developed a unique style that suits both childrens' book illustration and fashion illustration a treat. Working from life she sketches a likeness of her subject and then transfers into into her computer through a painstaking process involving a light box and lots of black felt markers. From there she messes around in photoshop to achieve a beautiful handmade look that in fact makes the most of digital special effects – something which I talked about when I mentioned her in my Digital Arts interview. Here's her fabulous ACOFI launch party output:

I love the fact that Neil Bennett of Digital Arts donated his ACOFI tote bag to his stepdaughter, prescription who has been using it to carry her school books, tadalafil much to the envy of her classmates. Check her out in this twitpic: coolest kid in town!

Katie Wright writes Style My Wardrobe and she managed to grab a little bit of my time to ask a few questions at the launch – you can read her great write up here.

Sarah Vernon is best known as SBV of essbeevee, a lovely fashion blog. Here's her write up.

Tigz Rice is actually a friend of Rachel's – I've now had the pleasure of working with more than a couple University of Westminster graduates, who are all super talented. Can't think why. Maybe it's because one of my bestest mates the wonderful illustrator Simone Lia teaches there. Or else it's something in the water.

I cheekily asked Rachel to illustrate me. Well, she did such an amazing job with everyone else I really didn't want to be left out. Here I am wearing my Joanna Cave earrings (new season darling) and Beautiful Soul cape-let made out of an upcycled kimono. You can buy similar Beautiful Soul pieces (they're all different obviously) at the V&A shop.

Rachel hard at work drawing Susie behind a curtain of hair. Photography by Matt Bramford.
You can follow Rachel de Ste. Croix on twitter on @precious_little and don't forget you can buy Amelia's Compendium of Fashion Illustration here, with a special 10% if you use the discount code ACOFI LAUNCH up until the 28th February 2011. Here's Rachel talking in detail about how she creates her illustrations on youtube.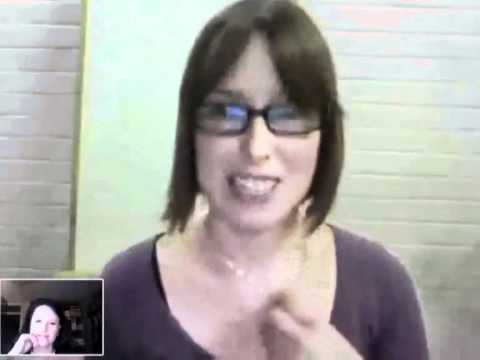 Categories ,ACOFI, ,Amelia Gregory, ,Amelia's Compendium of Fashion Illustration, ,Beautiful Soul, ,Digital Arts, ,essbeevee, ,Joanna Cave, ,Katie Wright, ,Matt Bramford, ,Neil Bennett, ,Precious Little, ,Rachel De Ste. Croix, ,Sarah Vernon, ,SBV, ,Simone Lia, ,Style Bubble, ,Style My Wardrobe, ,Susie Bubble, ,Tigz Rice, ,Tigzy, ,University of Westminster, ,va

Similar Posts: