Katie Eary for Nike by Eccabin.
 
As if we needed any more proof that shoes are a form of art, online shoe connoisseurs, Javari held a dazzling exhibition over the weekend, showcasing highly desirable footwear designed by some of the world's most prominent designers.
 


Nicholas Kirkwood Alice in Wonderland Heels by Eccabin.
 
From the practical to the not so practical, men and women alike have been fascinated with the enchanting allure of shoes ever since cavemen figured out that walking around barefoot wasn't exactly ideal. As a day to day essential, our little tootsies would be truly lost without the good old shoe, but we all know that societies love for footwear goes a little deeper than a mere practicality designed to get you from A to B.
 


Nina Ricci for Daphne Guinness by Rebecca Higgins.
 


Natacha Marro for Shoes for Show by Rebecca Higgins.
 
If there's one thing that any self-respecting girl (or boy) knows, it's the unstoppable power of well placed shoe. Clearly something the likes of Gareth Pugh, Christian Louboutin and Nina Ricci are all fully aware of. The exhibition was like a sweet shop for all fans of fancy footwear. Each shoe was presented within a structured cubic stand, mirroring the dramatic silhouettes of the shoes themselves, not to mention the mathematical genius surely required for creating such sky-scrapingly tall heels.

Gareth Pugh for Beyonce.

Katie Eary for Nike.

Nicholas Kirkwood for Alice in Wonderland.
 
The exhibition was truly a feast for the eyes drawing together three sections: Fashion's Catwalk Spectacle, Couture Clientele and Innovative Design, all of which presented one-off pieces by the likes of Katie Eary for Nike, Nina Ricci for Daphne Guinness and Christian Louboutin for Rodarte.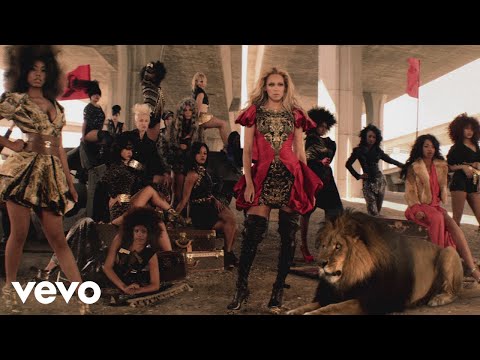 Run the World (Girls)
The shoes and boots sparkled in all their glory, whilst Gareth Pugh's giant gold stompers dominated the Couture Clientele section, just as Beyoncé did when she debuted them in her Run the World video. Catching my eye, along with countless others no doubt, was the enchanting Alice in Wonderland Heels by Nicholas Kirkwood; intricately designed teacups, keys and chequerboard print heels were just as captivating as Lewis Carroll's novel itself, delivering attention to detail like I've never seen before.

Rupert Sanderson for Aida.
 


Niamh O'Conner & Emily Crane.
 


Sophie Grace Webster for Manolo Blahnik.
 
Shoes for Show did exactly what it says on the tin: these shoes are solely for show, not for touching and definitely not for trying on! It turns out many people at the exhibition didn't quite grasp this concept, as a few sawdust-between-the-ears individuals asked if they could put their very own feet in these one-of-a-kind creations. I do sympathise with said individuals as I admit, it was a struggle keeping my hands off Meadham Kirchhoff's green and pink glitter pom-pom wedges designed by Nicholas Kirkwood for S/S 2012.

Nicholas Kirkwood for Meadham Kirchhoff by Justyna Sowa.
 


Christian Louboutin for Rodarte by Justyna Sowa.
 
Fashion over function was the resounding message at the exhibition as I witnessed first-hand some of the craziest, but utterly beautiful designs ever to grace the human foot. The tallest heel in the world came courtesy of Christian Louboutin's freakishly high ballet pumps designed this year exclusively for the English National Ballet. We were also treated to a miniature version of Alexander McQueen's Armadillo shoe: the extraordinary curve design footwear that you'll all remember Lady Gaga teetering around in in last year's Bad Romance video.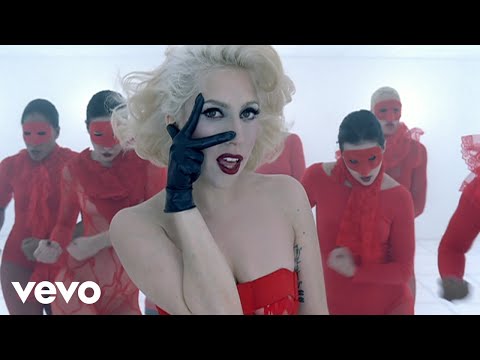 Bad Romance
 


Christian Louboutin for Royal Ballet.
 


Minature McQueen Armadillo.
 


Terry de Havilland for Ana Matronic.
 


Terry de Havilland for Agent Provocateur.
Fusing fashion and art, the exhibition presented a rare chance to see some of the most exclusive couture pieces of the last two centuries: pieces that have graced the feet of some of the most iconic stars of this generation. Though we all view and admire shoes for more than just their function, Shoes for Show took this admiration to a whole new level, appreciating footwear for its spectacle alone; a spectacle definitely not made for walking!
Categories ,Agent Provocateur, ,Alexander McQueen, ,Alice in Wonderland, ,Becky Turl, ,beyonce, ,Brick Lane, ,Christian Louboutin, ,Couture Clientele, ,Daphne Guinness, ,Eccabin, ,Emily Crane, ,English National Ballet, ,Fashion's Catwalk Spectacle, ,Gareth Pugh, ,Innovative Design, ,Javari, ,Justyna Sowa, ,Katie Eary, ,Lady Gaga, ,Lewis Carroll, ,Meadham Kirchhoff, ,Natacha Barrow, ,Niamh O'Connor, ,Nicholas Kirkwood, ,Nina Ricci, ,Old Truman Brewery, ,Rebecca Higgins, ,Rodarte, ,Rupert Sanderson, ,S/S 2012, ,Sarah Deane, ,Shoes for Show, ,Sophie Grace Webster

Similar Posts: