Kristian Thomas by Tim Parker.
The Olympics are in town in case you haven't noticed, and I've been lucky enough to get along to a few events in person. It was at the weightlifting that I became a big fan of feisty young contender Zoe Smith (although she didn't place she went on to break the British record) and decided to put together an illustrated tribute. I loved Zoe Smith's dedication to glam: her triangular stud earrings a defiant statement of femininity in the face of twitter abuse directed against her choice of sport.

Zoe Smith by Rosemary Cunningham. 'It's a bit epic, but I was going for a kind of vague superhero type vibe, whilst keeping a nice retro Olympic feel.'
Since then I've watched seven hours of live fencing (and still have no clue how it works) and a good dose of Greco-Roman Wrestling (not a British sport – it seems to be almost entirely dominated by Eastern Europe, the Middle East, the US and Cuba) and like many people around the world I've seen a fair amount on the telly. Gymnastics and synchronised diving? LOVE them. Particularly the men's…

Louis Smith by Claire Corstorphine.
Yes, the Olympics have screwed up parts of East London and there are some crazy ass sponsorship rules, not to mention some half-assed nods towards sustainability or a useful legacy that actually benefits the local area. A cyclist has sadly died even as we shine in the Velodrome, and yet… it's hard not to get swept up in the excitement, especially when you're in a real audience, watching it all unfold in front of you.

Bradley Wiggins by Gabriela Larios.
The Olympic medal tally for Great Britain is at present really quite amazing for such a comparatively small country. Let's hope it inspires us to get a lot fitter because as a nation of biscuit troughing sofa surfers we really need to. Here, then are some illustrated responses to the inspiring talent of our very own Team GB.

Jessica Ennis – Warrior – by James Pitman. 'I wanted to create something that showed her (and athletes/competitors in general) warrior spirit, and I wanted to create thoughts of the comparison between society now and society thousands of years ago and what role athletes may have taken then even though now their expertise in physical activity is just for 'fun'. But then I also want to still show her feminine beauty, particularly to contrast against the 'warrior' concept.'

Daniel Purvis by Adam Pryce.

Bradley Wiggins by Jake Snellin.

Greg Rutherford by Sam Ailey.

Olympics 2012 Mo Farah by Kristina Vasiljeva.

Victoria Pendleton by Scarlett Tierney.

Tom James by Livi Gosling. 'After winning a medal in Beijing he greeted his girlfriend with a kiss that mirrored that of the famous sailor/nurse kiss on V-Day. I added daffodils as he's Welsh and the composition is meant to be reminiscent of a cote-de-arms.'

Jenna & Olivia, Team GB Synchronised Swimmers, 2012 Olympics by Helen Gorrill. Currently on show with DegreeArt.

Kristian Thomas by Adam Pryce.

Olympics 2012 Women Cycling (Dani King, Laura Trott and Joanna Rowsell) by Kristina Vasiljeva.

Bradley Wiggins by Victoria Haynes.

Zoe Smith by Emma Black. 'I saw on twitter that Zoe celebrated after her weightlifting by going out for a Big Mac, which I thought was quite amusing! I referenced the food off a photo she posted on her twitter feed.'

Stott and Baillie by Scarlett Tierney.

Jessica Ennis by EdieOP

Whats leffe for Bradley Wiggins? by neonflower* 'As well as asking the question where Bradley goes next, it's essentially a nod to all the road cyclists out there partial to a spot of Belgian beer (there are plenty of them – including my bf and ALL his cycling chums!) – and we all know that Bradley hit the pop last night. Good on him!'

Andy Murray by Gareth A Hopkins. 'I like the fact that andy Murray doesn't really fit the mould of an Olympian… It's not that he doesn't do anything that others like Jessica Ennis or Tom Daly do, it's just that there's something about him which excludes him from being a Team GB poster boy. I think it's that he's not out there for the country, he's out there for himself, despite enormous pressure to conform to an image of a national sports hero. He's almost an anti-hero, and I can't help admiring that.'

TeamGB Olympic Gold Winners by Isher Dhiman. Cycling Track – Sir Chris Hoy, Rowing – Helen Glover and Heather Stanning, Athletics – Jessica Ennis, Cycling Road – Bradley Wiggins, Sailing – Ben Ainslie, Tennis – Andy Murray, Equestrian – Brash, Charles, Maher and Skelton, Shooting – Peter Wilson

Bradley Wiggins by Bish.

Helen Glover by Bish.

Nick Skelton by Bish.

Olympic Park by Bish. 'Drawings were done on the 1st of August at the Olympic Park when Helen Glover and Heather Stanning got the first gold Bradley Wiggins got Gold at the time trial, and the 5th August at the Greenwich Park for the Showjumping the day before GB got Gold.'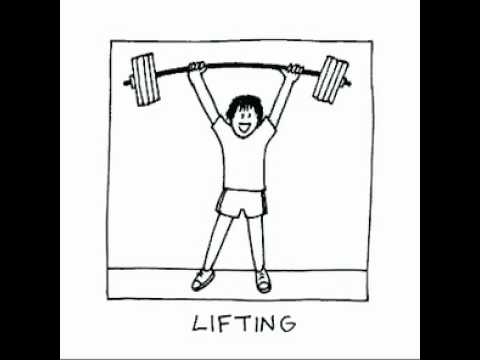 Olympic animation by Rosemary Cunningham.

Adlington by May van Millingen.

Wiggins by May van Millingen.

Divers by May van Millingen.
If you enjoyed this don't forget to check in with Matt Bramford's pre-Olympics illustrated blog post too. Here's to lots more wins before the week is out!
Categories ,Adam Pryce, ,Andy Murray, ,Bish, ,Bradley Wiggins, ,Claire Corstorphine, ,cycling, ,Dani King, ,Daniel Purvis, ,DegreeArt, ,EdieOP, ,Emma Black, ,Fencing, ,Gabriela Larios, ,Gareth A Hopkins, ,Greco-Roman Wrestling, ,Greg Rutherford, ,Gymnastics, ,Helen Glover, ,Helen Gorrill, ,illustration, ,Isher Dhiman, ,Jake Snellin, ,James Pitman, ,Jenna & Olivia, ,Jessica Ennis, ,Joanna Rowsell, ,Kristian Thomas, ,Kristina Vasiljeva, ,Laura Trott, ,Livi Gosling, ,Lizzie Campbell, ,London 2012, ,Louis Smith, ,May van Millingen, ,Mo Farah, ,neonflower, ,Nick Skelton, ,Olympics, ,Rosemary Cunningham, ,Sam Ailey, ,Scarlett Tierney, ,Synchronised Swimmers, ,Team GB, ,Tim Parker, ,Tom James, ,Velodrome, ,Victoria Haynes, ,Victoria Pendleton, ,Weightlifting, ,Wiggo, ,Zoe Smith

Similar Posts: