Laki Mera by Abi Lewis.
The Proximity Effect is the second album from Glasgow based Laki Mera, order a band who excel in the creation of their own unique trip hop influenced sound. Focused around the luscious vocals of singer songwriter Laura Donnelly, the album moves sleekly between ambient textures and big folk inspired melodies, plucking the best from the electronic and acoustic worlds to create something utterly new. I caught up with the talented foursome: Laura Donnelly, Andrea Gobbi, Keir Long and Tim Harbinson.

How do you work together to create music as a foursome?
We write in a few, different ways… Some tunes start more as acoustic tunes written by Laura which are then arranged by the band as a whole – introducing beats and electronic feel. Some tunes start off as electronic ideas, from jams or individually from Andrea or Keir. At any stage of the process though, the collaboration between all of us is what creates the Laki Mera sound.

Laki Mera by Michelle Pegrume.
Do you all bring different musical inspirations to the table – and if so what are they?
We have a really wide and varied bank of influences ranging from folk and acoustic music to minimal electronica. To list a few… Beck, Kraftwerk, Aphex Twin, Bjork, Radiohead, Datasette, Zombie Zombie, Bat for Lashes, Portishead, Massive Attack, Advisory Circle, Benny Greb… there is a lot of good music coming out of Scandinavia at the moment – Little Dragon, Efterklang, Lykke Li, Fever Ray…

Laki Mera by Evan Smith.
What brought Italian Andrea Gobbi to Scotland and what keeps you there? 
I travelled up from London in 2001 and instantly felt attracted by the Glasgow music scene… collaborations were born and I got deeper and deeper into both the indie and folk music scene, both as a musician and a producer engineer.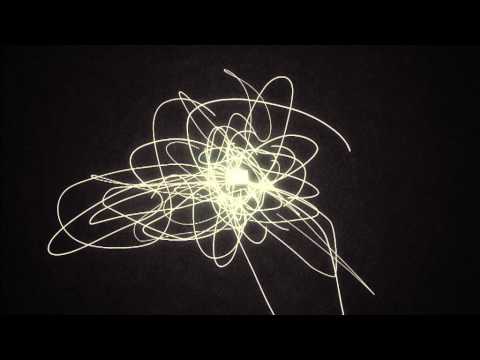 Fool
Is there anything that you miss about Italy? 
I obviously miss my family and friends, but as far as music is concerned not very much at all, I'm afraid… I'm very happy in Scotland! 

What's best about living in Scotland?
Definitely not the food!

Laki Mera by Dan Lester.
The Proximity Effect is named for a studio technique – what does it mean and how was it used in the making of the album?
Our album The Proximity Effect was named after the interesting combination of the audio technical term 'proximity effect' and the philosophical meaning behind how people react when in the proximity of other people, how people interact in the proximity of each other and how important these connections are. The actual meaning of the technical term proximity effect… well, it is simply a way to describe how microphones react to the relative closeness of the sound source you are recording… say for instance how a softly spoken lyric would come through when spoken directly into a microphone (i.e. with your lips touching it). 

Laki Mera by Sarah Jayne Morris.
I haven't heard the first album, how does the new one differ? 
The first album was a production which took several years, during which studio electronic music experiment and song-writing took their time to develop! The outcome was a very deep-layered production with a much calmer and reflective feel about it. The Proximity Effect still has moments of pause and reflection but it's a much more direct record, based around tracks that were born playing live rather than in the studio… Most of the electronic music production on this album was inspired by the tracks and not vice versa. 

How do you ensure that you retain an organic feel to the music when applying so many electronic textures?
Retaining an organic feel to the music is very important to us as we are well aware that electronic music can become too sterile and repetitive if not handled properly. We have a good mix of acoustic and electronic elements to the band and when working on the electronic arrangement we use many analog synths such as Korg Sigma, Korg MS10, Roland Juno 106. We also create our own sounds from samples of real sounds. Also, when playing live we 'play' everything rather than relying on pre-recorded loops as so many electronic acts do. This is more fun (if a little tricky sometimes) for us and more interesting for an audience to watch.

Laki Mera by Joana Faria.
You recorded some of the new album's songs in turf house in a small Highland village – what lay behind the decision to decamp? 
We recognised that there was a bit of a difference between the tunes on the album and we wanted to embrace this. We made the decision to spend a week in a remote part of the Highlands to concentrate on the more acoustic, song-like tunes on the album. We felt that the hustle and bustle of our city studio did not provide the right kind of environment to properly capture the more sensitive feel of tunes such as Reverberation, Double Back and Solstice. We needed somewhere with a more quiet feel and a slower pace.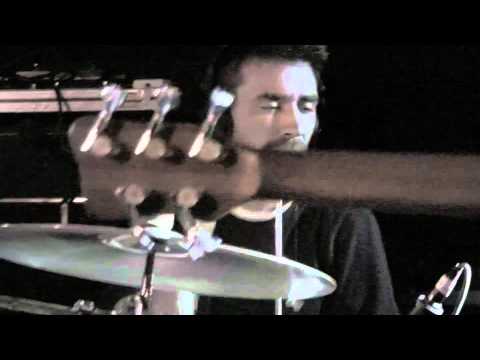 Pollok Park
Does living in Glasgow influence the sound of the music?
Glasgow has always been a very musical city and I think that's partly why we have all been drawn there. With its long, dark winters and brooding, grey skies it definitely lends itself well to writing dark, introverted tunes!

What else does everyone do when you're not involved in Laki Mera?
Andrea & Keir are both sound engineers, Keir is also a piano teacher. Laura works on graphic design and art projects and Tim has recently completed a masters in Social Ecology.
Have you got any collaborations in the pipeline? 
We're working on it, so watch this space…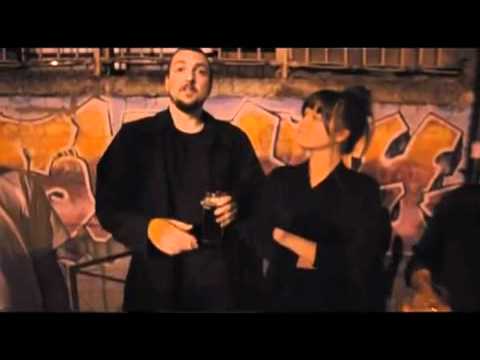 Onion Machine
The Proximity Effect is out now on Just Music.
Categories ,Abi Lewis, ,acoustic, ,Advisory Circle, ,Andrea Gobbi, ,Aphex Twin, ,Bat for Lashes, ,Beck, ,Benny Greb, ,bjork, ,Dan Lester, ,Datasette, ,Double Back, ,efterklang, ,Electonica, ,Evan Smith, ,Fever Ray, ,folk, ,Fool, ,glasgow, ,Highlands, ,Joana Faria, ,Just Music, ,Keir Long, ,Korg MS10, ,Korg Sigma, ,Kraftwerk, ,Laki Mera, ,Laura Donnelly, ,Little Dragon, ,Lykke Li, ,Massive Attack, ,Michelle Pegrume, ,Onion Machine, ,Pollok Park, ,Portishead, ,radiohead, ,Reverberation, ,Roland Juno 106, ,Sarah Jayne Morris, ,Sarah-Jayne, ,Scottish, ,Social Ecology, ,Solstice, ,Tim Harbinson, ,Trip-Hop, ,Zombie Zombie

Similar Posts: